Now #2 on iHub Breakout Board -


Post# of 4566
Posted On: 01/10/2017 2:15:42 PM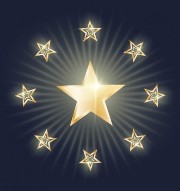 Now #2 on iHub Breakout Board - that is of course only a reflection in increased posting rate but even a few more people buying even as little 2M>5M makes a huge difference to this very thin stock.
Those that follow me on Investors Hangout yet again had the opportunity to get in as low as .0002 and control a lot of the inventory below .0005 if they spotted the opportunity and were decisive.

(1)

(0)
---
All posts are my opinion - trade at your own risk.