Global Fashion Technologies, Inc. (OTC PINKS: GFTI


Post# of 105
Posted On: 01/10/2017 11:51:53 AM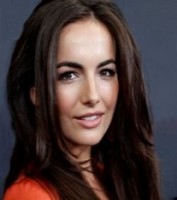 Global Fashion Technologies, Inc. (OTC PINKS: GFTI) to change Corporate Name and Ticker Symbol.

Another year another name change. (Ppbl, gfti...ECTX).
(let's not forget Purtek)
No HISP shares as publicly promised.
Let's hope longs can recoup some of the losses.

Giordano has lots to explain......
GlobeNewswire•January 5, 2017
PARSIPPANY NJ, Jan. 05, 2017 (GLOBE NEWSWIRE) -- Global Fashion Technologies (OTC PINKS: GFTI) will be changing its corporate name to EcoTek360, Inc effective January 10th, 2017. In addition, the Company will change its Stock Ticker Symbol to ECTX also effective on the 17th of January. In conjunction with the aforementioned the Company is applying to trade on the OTCQB system for greater visibility and potential liquidity for our shareholders which should be completed before the end of Jaunary.
"2016 proved to be a challenging but fruitful year for both shareholders and management quoted Chris Giordano, Global's President and Co-Chairman. Through the very careful implementation of financial engineering we reduced our debt from what was at one point over $3.5 million in to under $900,000 thru the third quarter 2016. We expect to reduce that amount further by the end of 2017.This has had a very positive impact in our ability to transition into a company that can begin the process of financing the opportunities that Management has created for its shareholders. Throughout 2016 we continued to evolve as a high tech fabric and apparel based company by our continued pursuit of developing our own intellectual property or in some cases looking at the licensing of technologies that are in late stage development that complement our own proprietary portfolio of patents, trade secrets and processes.

Management and the Board of Directors of Global Fashion Technologies, Inc felt that the coming strategic implementation of our technologies and our overall business direction is reflected in a new corporate name. EcoTek360, Inc., is the name that we best felt mirrored the direction the Company is about to take. ECO reflects our "ECO FRIENDLY" approach to the textile and apparel business. Tek as it relates our being a company which will have a deep commitment to establishing our own proprietary technologies and lastly, 360 for what will be a Company that will create a true sustainable and "Circular Economy" for its products and a positive corporate image for its customers by reducing their carbon footprint.
We are now fully prepared to finance and monetize the Company's opportunities. We still maintain our Investment Banking arrangement with Network 1 Financial Securities, Inc. and we will look for their advice very shortly on how best to finance the Company's opportunities going forward.
We look forward to implementing our go to market strategies in 2017 and further communications with our shareholders in the very near future."

N.B. This post taken from the other Board. I am not the original author.


---

(0)

(0)
Global Fiber Technologies Inc. (GFTX) Stock Research Links



---