We use paper for a lot of things.


Post# of 774
Posted On: 01/07/2017 10:16:10 PM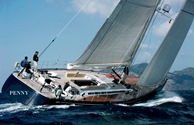 We use paper for a lot of things. We use a lot of paper. At only 5% of the world's population, the US consumes 30% of its' paper. Annually, we use around 200 million tons of wood products and this is growing at 4% a year. Considering that these trees need to grow 20-50 years before they can be harvested, it doesn't take a rocket scientist to see that this is a problem.
Enter Hemp. Among other areas, hemp has tremendous potential in the paper industry. The paper yield of four acres of trees – Harvest time 20-50 years is equal to the paper yield of one acre of hemp – harvest time seasonally.
Aside from a greater yield, the production of hemp paper is far less detrimental to the environment. The pulp and paper industry is the world's 3rd largest industrial polluter. 220 million pounds of toxic pollution are released into the air and water each year. 3 million tons of chlorine, a major source of the carcinogen dioxin, are dumped into our waterways each year.
Hemp paper, on the other hand, doesn't require toxic bleaching chemicals and can be whitened with hydrogen peroxide.
Spread with word in your community that Industrial Hemp needs to be legalized without hindrance and that it is the future for US paper and thousands of other healthy and environmentally friendly products.


(4)

(0)
---