To those who are new to CTIX or


Post# of 37742
Posted On: 01/07/2017 2:47:51 PM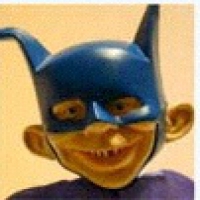 To those who are new to CTIX or to this board: this board has a bullish slant. Many of us have spent years following this stock, and are very conversant with the half-dozen clinical trials in progress that use 3 utterly different drugs to treat various diseases -- cancer, psoriasis, infections, and inflammatory conditions like oral mucositis and ulcerative proctitis. Thus far every single clinical trial has been successful.
We have seen in the past that when CTIX stock was at an inflection point, suddenly new poster identities would show up, either outright bashing, or pretending to be longs but "asking questions" that were unfairly slanted in their language to be negative, or would have outright untruths. These new identities often eventually revealed themselves to be bashers from another message board, well known to many of us. In the current case, a poster from the past has also appeared, bashing away and attacking some of us.
I hope that new readers are familiar enough with CTIX's progress in clinical trials that they will not view the bashers' attempts at sowing fear, uncertainty, and doubt as anything but the desperate move of people who are either anxious to cover their short position, or would like to buy shares at low-ball prices. The dubious claims and misstatements that have been posted very recently are simply aimed at shaking less knowledgeable people out of their shares.
The stickie notes at the top of this message board have good information about this stock. So does the newly-redesigned CTIX website:
http://www.cellceutix.com/
I'd wish best of luck to shareholders, except that I don't think we need luck. We have strong science, a diversified set of drugs for different diseases, and excellent progress in clinical trials.

(8)

(0)
---