Updated GIGL 2017 Investor Information


Post# of 3844
Posted On: 01/07/2017 10:13:42 AM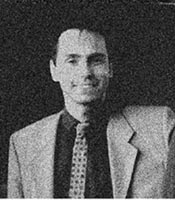 Updated GIGL 2017 Investor Information Kit
http://gigl.qualitystocks.net/ir/
http://gigl.qualitystocks.net/presentation/
http://gigl.qualitystocks.net/executivesummary/

Excellent Share Structure
- Clearly, holding a few % of the
tiny 38M float
doesn't hurt and might do wonders
Outstanding Shares 67,934,205 a/o Jan 06, 2017 -Restricted 29,764,898 a/o Jan 06, 2017 -Float 38,169,307 a/o Jan 06,

Yelp reviews
https://www.yelp.com/biz/giggles-n-hugs-los-angeles-4
https://www.yelp.com/biz/giggles-n-hugs-glendale

$3.5mill annual revenue
http://www.otcmarkets.com/edgar/GetFilingHtml...D=11726653
http://www.otcmarkets.com/stock/GIGL/profile
Revenues of almost $1 million per quarter growing at double digit rates (Assets of over $1.3 million) is derived from several sources, including food and beverage sales, beer and wine, birthday parties (40%), admission and membership fees to play, along with retail sales. These revenue-generating locations are also highly sought-after tenants. The company currently has three locations in the top premier malls around Los Angeles; four of the largest mall owners in the country are giving Giggles N' Hugs up to 75% discounts on rent and providing upward of $700,000 of upfront cash for each location to get Giggles N' Hugs into their malls around the country.
GIGL also received franchising offers from as far away as Australia, Germany, England, Dubai, Russia, Singapore and many others. Giggles N' Hugs (GIGL) are about to launch their massive franchising program. As company founder Joey Parsi recently stated "We're in a very enviable position in the restaurant world."
In summary, Giggles N' Hugs (GIGL) is completely undervalued. Respected analyst company Redchip applied a 10.5x EV/EBITDA multiple to the 4Q16E run rate EBITDA projection of $764,735. Dividing this by the outstanding shares gives a
target price of $0.50.
This is based upon current numbers, with the coming continued expansion across the nation and globally this share price is going to rocket into the dollars (trading now in the sub-penny range you can see how ridiculously undervalued this stock is, now is the time to buy!)

Investment Highlights
http://www.gigglesnhugs.com/investor-relations/

Management Team
Joey Parsi, CEO
Sean Richards, COO
John Kaufman, President
Philip Gay, CFO, Chief Business Development Officer
Interview CEO and COO
Giggles N' Hugs: Unique & Proven Restaurant Concept Set for Major Expansion
https://www.youtube.com/watch?v=7JwVDThUfW0
GIGL President John Kaufman prior success he has built and grown companies in the past look for GIGL to see the same growth. Growth and recognition of this caliber are driven by a very powerful management team. Giggles N' Hugs President John Kaufman was the COO at California Pizza Kitchen when the founders had just two locations. Joined by Giggles N' Hugs' CFO Phillip Gay, who at the time was CFO of California Kitchen, Kaufman grew the company from two to more than 100 locations – at which time it was bought by Pepsi Co. Kaufman was recruited as president of Koo Koo Roo Chicken, one of the fastest growing fast-casual concepts on the west coast, while Gay joined Wolfgang Puck Restaurants group as CFO, eventually becoming the CEO.
And
the Truth
Shall Set You Free: Giggles N Hugs is About to Become a Hero
http://www.smallcapnetwork.com/And-the-Truth-.../2/id/159/
Chain restaurants, supermarkets, convenience stores, and even movie theaters, amusement parks and vending machines, are required to post the calorie content of food "clearly and conspicuously" on their menus.
Giggles N Hugs is a small but fast-growing group of kid-friendly restaurants. Think Chuck-E-Cheese, but modernized... from a social as well as a dietary perspective. The three locales up and running right now - all in the Los Angeles area - offer kids' play areas, story times, costumed characters, and more, without needing to rely on cheap=prize-oriented video games and arcade games. Physical activity likes bouncies and ball pits are the promoted fun-time fare.

(0)

(0)
---