Whitelist Investors Hangout >
Our website is made possible by displaying online advertisements to our visitors.
Please consider supporting us by disabling your ad blocker.
$CRTC Outlook for 2017. There


Post# of 4654
Posted On: 12/31/2016 11:44:07 AM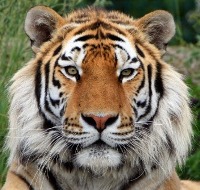 $CRTC Outlook for 2017.
There was no tax loss sell off at end-2016 - despite the large .0001 bid.
As usual for the past 3 years, nobody got any .0001s [apart from occasional insignificant paint down amounts trying to set off a sell into the waiting bid].
A few longs - including me - were topping up the .0002 bid continuously to prevent 1-tick flippers from getting too many .0002s.
The ask at .0003 has been around 40M consistently for months - there appears to be one impatient trader trying to sell to get out and move on. He may cancel part of that order at any time if he thinks he can get a better price as developments play out in 2017.
I have noticed that a few long term supporters have turned up on the iHub board already talking about taking out the .0003s. Once that happens we can expect a fairly thin move up as has been usual in 2014, 2015 and 2016 - with 1M>15M per .0001 increment.
I expect the first PR of 2017 to come out in January and be a comprehensive update of the plan in sticky # 3978.
Potential major catalysts in the future are the plan for patented apparel items and the ultimate goal of getting a deal to sell via an established brick and mortar retail chain.
Reading between the lines in both the company and personal Tweets from the CEO, it is my impression that he may have suffered some personal setbacks this year - either being let down by others or planned arrangements falling through. I'm not alone among shareholders in thinking that he currently spends too much time Tweeting about skateboarding or the performance of sports teams. That undoubtedly affects the opinion of some regarding his determination and effort.
However, he started his business selling from the trunk of a car as a teenager, bought the previous shell company in 2014, has established a number of relationships with sporting professionals who enable his Signature series of apparel, has set up an on-line store with ever expanding lines each season, and is an approved vendor on Amazon and Sears. See also sticky # 4108 for achievements so far.
He is studying Business at SBU, NY and graduates in 2017. He will then be able to devote his full attention to growing Critic Clothing - I will be watching every development to see if he does.
$CRTC has been a regular ATM for me every year so far trading around a core position for a significant run at some point in the future.
If you didn't already add at .0003/.0002 on the way down as a few impatient people lost interest at just the wrong time, it is worth watching continuously from the start of 2017.
I will be updating the board here with any relevant information.
You can also follow yourself at these places:
Critic Clothing (CRTC) Website:
http://www.criticclothing.com/
Critic Clothing (CRTC) Twitter:
https://twitter.com/CriticClothing?lang=en
Critic Clothing (CRTC) Facebook:
https://www.facebook.com/CriticClothing
CEO Twitter:
https://twitter.com/AlecSimione?lang=en

(1)

(0)
---
"Per Ardua Ad Astra" - "Through Adversity To The Stars"

A very apposite motto for those who trade successfully in the OTC market..

All posts are my opinion - trade at your own risk.