eXp World Holdings, Inc. (EXPI)


Post# of 92
Posted On: 12/13/2016 5:01:10 PM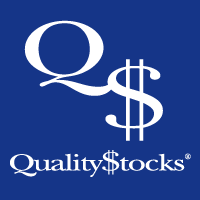 eXp World Holdings, Inc. (EXPI) Announces eXp Realty's Reception of the Oklahoma 2016 Top Workplaces Award
In a news release issued late Monday, eXp World Holdings, Inc. (OTCQB: EXPI) announced that eXp Realty, the company's full-service real estate brokerage, was recently recognized as one of the top workplaces in the state of Oklahoma by The Oklahoman newspaper. Based upon feedback from workplace members gathered through independent surveys by both The Oklahoman and Workplace Dynamics, the Agent-Owned Cloud Brokerage® earned the second spot in the annual list's small-employer category, joining an impressive roster of 17 'Top Workplaces' newcomers.
"This is a tremendous honor for all of the agents and brokers who are on our team," Micah Mruwat, the company's broker and leader in Oklahoma City, stated in yesterday's news release. "This award speaks to the collaborative, engaging and rewarding environment of our company, not just here but in and across all eXp markets."
Indeed, eXp Realty's recent success has spanned markets across the country. In June of this year, the company earned a spot on similar lists recognizing the top workplaces in Washington, D.C. and Atlanta. Notably, eXp Realty's inclusion on The Atlanta Journal-Constitution list marked the second consecutive year that the company has been recognized as a top workplace in Georgia's capital city. When speaking to eXp Realty's recent success in achieving these honors, Jason Gesing, the brokerage's chief executive officer, highlighted the quality of the company's growing collection of agent-owners.
"The synergy among our agents and brokers in Oklahoma is reflective of strong leadership in the state but also demonstrates agent-ownership's impact on organizational health, culture, and shared sense of purpose," he stated in yesterday's news release. "At eXp Realty, our agents are both our shareholders and our customers. Their voices ring loudest and their opinions matter most which is what makes this award, and each Top Workplace recognition, so meaningful."
By creating a rewarding work environment for some of the top real estate professionals in the country, eXp Realty has also been able to record tremendous growth since the beginning of 2016. On January 1, the company reported a base of 864 agents across its markets in the United States and Canada. By November, this figure had expanded to more than 2,200 real estate professionals spanning 41 states, the District of Columbia and parts of Canada. Upon the release of its third quarter fiscal results last month, EXPI gave prospective shareholders some insight into the financial ramifications of this strong market performance.
During the three-month period ended September 30, 2016, EXPI recorded total revenues of $15.7 million, a year-over-year increase of 112 percent. Likewise, the company's cash and cash equivalents at the end of the quarter were up 110 percent from the comparable period of 2015. These results, when combined with EXPI's healthy balance sheet, quickly caught the attention of industry analysts. Less than a week after the company released its Q3 results, independent research firm Fundamental Research Corp. updated its coverage of the company and raised its fair value estimate on EXPI from $4.06 to $6.78 per share (http://nnw.fm/Kl1gg).
For more information, visit the company's website at www.eXpWorldHoldings.com
Please see disclaimer on the QualityStocks website:
http://Disclaimer.QualityStocks.com

(0)

(0)
---