How Obama's $60.4billion Hurricane Sandy aid bil


Post# of 79
Posted On: 12/19/2012 8:10:14 AM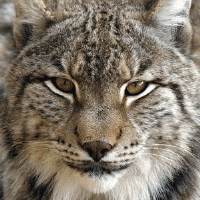 How Obama's $60.4billion Hurricane Sandy aid bill is stuffed with pork for NASA, museums, Alaska fisheries and more



$

47.4 billion of aid is said to go directly to Sandy victims and their rebuilding efforts



Politicians in areas affected by storm had said $60billion wouldn't be enough for Northeast's recovery



PUBLISHED: 12:52 EST, 17 December 2012 |  UPDATED: 14:21 EST, 17 December 2012
Beneficiaries: The Kennedy Space Center, left, would receive $4 million to repair sand berms and dunes while eight military bases including Guantanamo Bay in Cuba, pictured right, would receive $41 million for repairs
President Obama's proposed $60.4 billion federal aid for victims of Hurricane Sandy has been revealed stuffed with millions in spending for museums and NASA with portions sent as far from the Northeast's destruction as Alaska.
Now dubbed the 'Sandy scam' by its critics, only a portion of the federal funding goes directly to states and victims hardest hit by superstorm Sandy in New Jersey, New York and Connecticut.

Instead $150 million is slated to benefit Alaskan fisheries, $8 million to homeland security and the justice departments for new cars, office equipment, furniture and 'mobile X-Ray machines,' and $41 million for eight military bases including Guantanamo Bay in Cuba, the New York Post reports.
Direct victims: A homeowner of this Hurricane Sandy damaged home in Belle Harbor in New York walks past his property as one of the millions affected by the storm
A whopping $13 billion will go to preventing future storm damage, including soil erosion and tree planting said to 'help reduce flood effects, protect water sources, decrease soil erosion and improve wildlife habitat.'
Other slices of the pie will provide $4 million to Florida's Kennedy Space Center and $2 million to Washington D.C.'s Smithsonian Institution for museum roof repairs - damaged reported prior to the late-October storm.
Other beneficiaries include $207 million for the VA Manhattan Medical Center, $3.3 million for the Plum Island Animal Disease Center in New York, and $1.1 million for national cemeteries.


Read more:  http://www.dailymail.co.uk/news/article-22495...z2FVFAUAsB
Follow us:  @MailOnline on Twitter |  DailyMail on Facebook


(0)

(0)
---