$PLFX ~ A Correction of a Move


Post# of 2527
Posted On: 12/04/2016 1:22:03 PM
$PLFX ~ A Correction of a Move from .40s to 1.10s......
Looking at the short pullback from the recent highs, PLFX has pulled back to the .60-.80s on a low volume correction. The previous lows in the .40/.50 should prove to be the lows and, in my opinion, those lows won't be seen again. Technically, the RSI has held its 50 level, an the STOs are also holding at their 50 lines. The slightest bit of material news from management should propel the stock to levels not seen since March ($3.70s). PLFX is a very thinly traded stock, so it's going to be very volatile in both directions. A big volume day is one of 10,000 shares. So if one is looking to establish a position of 20,000 shares or more, good luck. I believe the time has run out for that to occur below 1.00. There was a block of stock that became available in early November, and it appears to have been absorbed over the last four weeks. If so, rumors of financials and multiple releases will take the share price substantially higher in thoughts of the longer term investors. Once again, just the announcement that Simon Fuller joined the PLFX team back in March, saw the stock rise from the .40s to 3.70s over a 2.5 week period. GLTA
Digital Humans is the technology of PLFX. If you haven't yet visited the website, one should do so and research the individuals behind the company.
www.pulse.co (Correct, .co not .com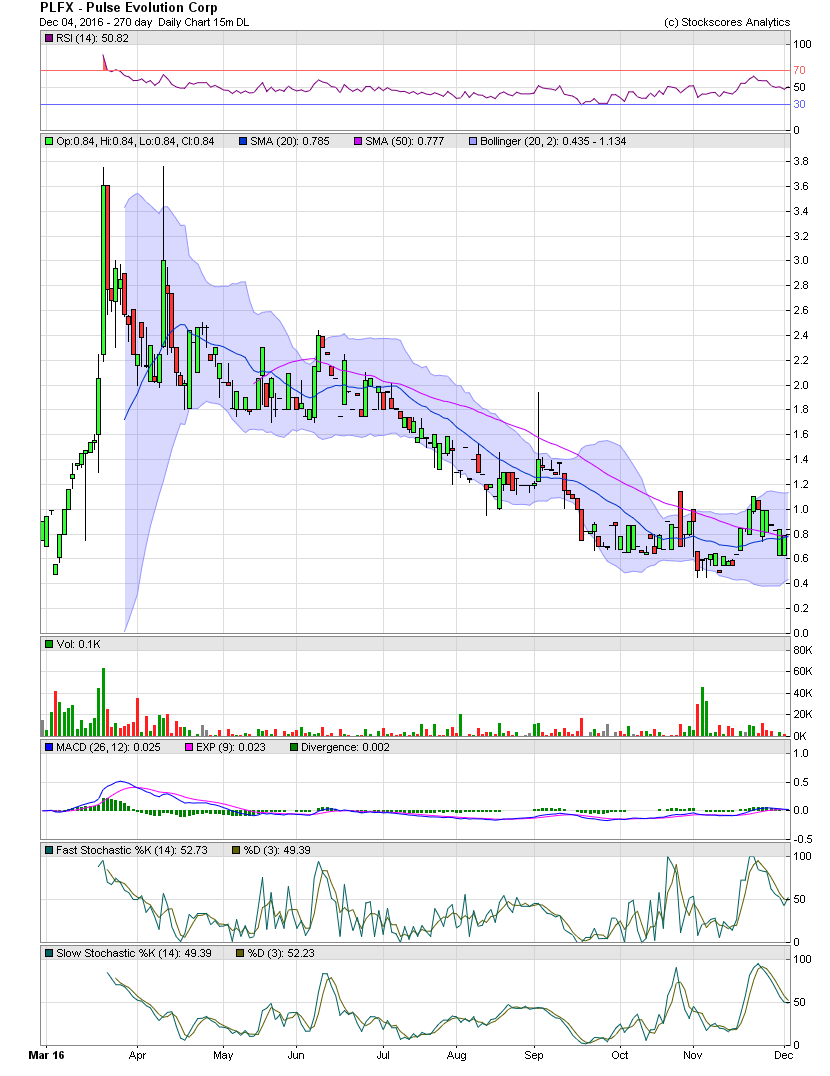 (0)

(0)
---