BRFH ~ Our Story Established in 2005, Barfres


Post# of 71
Posted On: 05/13/2012 7:32:25 PM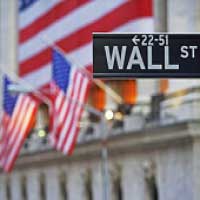 [b]BRFH[/b] ~ [u]Our Story[/u]
Established in 2005, Barfresh Food Group (previously known as Barfresh Beverage Systems) was launched in response to the markets need for an innovative method to produce blended beverages (namely smoothies) quickly and more profitably.
Prior to Barfresh entering the market, smoothies were time and labor intensive to produce and generated a large amount of waste. Recognizing these challenges, Riccardo Delle Coste developed the world's first patented beverage system delivering a freshly made smoothie in an individual pre-portioned serving comprised of real fruit, low fat frozen yogurt or sorbet, fruit juice and ice cubes. Now, freshly made smoothies can be made quickly and cost efficiently, with no waste.
Today Barfresh Food Group Pty Ltd in Australia is Australia's leading manufacturer and distributor of ready to blend beverages. Barfresh products are available nationally in Australia, Singapore, Middle East and most recently the USA. Barfresh customers include Quick Service Restaurant chains, casual dine restaurants, cafe's, schools, universities, hospitals, cinemas, catering companies, sports venues, bowling centres and retail grocery outlets.
The growing interest in the "better for you" beverage segment is driven by the declining sales of soft drinks in the United States and a need for healthy alternatives. Retail sales of bagged frozen smoothies exhibited continued growth in 2011. According to Nielsen, dollar sales were up 16 percent vs. a year ago and unit sales grew by 20 percent. The five leading players in the US smoothie market are Jamba Juice, TCBY Systems, Smoothie King, Orange Julius and Surf City Squeeze.
Barfresh Food Group Inc., has the capacity to take the US by storm. The already proven Barfresh model in Australia shows the potential to quickly gain market share in the US. Barfresh Food Group Inc.'s proprietary single portioned ingredient packs and ready to blend system has proven to be a profitable competitive edge. This technology allows Barfresh Food Group Inc. to be easily integrated into virtually any business. Restaurants and other businesses no longer have to worry about where their ice machine is located because our smoothies already contain the ice for a truly blend and serve experience.
http://barfresh.com/us/?page_id=35

(0)

(0)
Barfresh Food Group Inc. (BRFH) Stock Research Links



---