Viability of conspiracy theories Physicist Davi


Post# of 108
Posted On: 08/30/2016 2:43:22 PM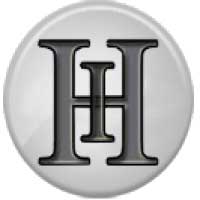 Viability of conspiracy theories
Physicist David Robert Grimes published in PLOS ONE journal an estimation of time required for a conspiracy theory to fail given the number of people that needs to be involved.[76][77] He then calculated the maximum time before failure for several large-scale conspiracy theories:
Moon landing hoax would require 411,000 people involved and would fail in 3.68 years;
Climate-change fraud would require 405,000 people and would fail in 3.70 years;
Vaccination conspiracy would require at least 22,000 people (without drug companies) and would fail in 3.15 years;
Suppressed cancer cure conspiracy would require 714,000 people and would fail in 3.17 years.
The equations used in calculations were fine tuned using data from real conspiracies (The National Security Agency (NSA) PRISM affair, Tuskegee Syphilis Experiment and FBI forensic scandal).
https://en.wikipedia.org/wiki/Conspiracy_theory

(0)

(0)
---