ANYONE ??


Post# of 10
Posted On: 08/17/2016 8:07:58 PM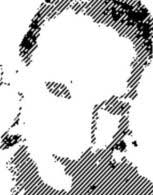 Anyone interested in opening up a dialog about (EKSO) Ekso Bionics Holdings
Inc. Please don't be shy.
A lot has changed with Ekso since 2014. It's no longer an OTC stock, for instance. Earlier this year they performed a 7/1 reverse split to facilitate, among other things, an up listing to NASDAQ. Investors who were paying attention had time to react before the split, but for many of us in long and not riding the daily curve, the action caught us by surprise. I bought in mid March of this year with 1,000 shares at .84 per. After the split I had 143 shares at the over valuation of $7 per, which held for a couple of hours then began it's nose dive. Hoping to recover I chose to stick it out, see if the NASDAQ would list them, still believing in the company and the technology.
This last move was downright criminal according to some. Earlier this month, toward close on a Friday, they dropped their stock to $4 a share in order to raise cash. The stock had been holding at around $6 - 6.50 for several weeks
and the drop came with less than half day notice for some, and for many of us trading online, no notice at all.
I've been watching other boards and a lot of folks are calling for a class action lawsuit. My gut tells me to hold steady, even despite this seemingly underhanded move. I'm curious as to what you here at Investorshangout have to say.

(0)

(0)
---