With Alternet Systems, Inc.'s


Post# of 56
Posted On: 05/31/2016 4:52:52 PM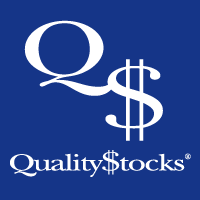 With Alternet Systems, Inc.'s (ALYI) Big Data Division, SMEs can make it to the Big Leagues
Michael Lewis's Moneyball: The Art of Winning an Unfair Game tells the heartwarming story of how the Oakland Athletics baseball team achieved success in spite of financial limitations. General Manager Billy Beane spurned the traditional approach to selection that relied mainly on the expertise of coaches and scouts and, instead, embraced the analytics of big data in an age when the term was still incubating. The rest, as the saying goes, is history. The Oakland Athletics' budget of $40 million was the third-lowest in 2002, one-third of that of the top-placed New York Yankees with $120 million. Yet, the team made it to the playoffs in 2002 and again in 2003. Made into a 2011 movie starring Brad Pitt, this story dramatically illustrates the potency of 'big data'. Now, Alternet Systems, Inc. (OTC: ALYI) is bringing these capabilities to small and medium-sized enterprises (SMEs) after the launch of its Data Analytics Division. Now, SMEs have a chance to make it to the Big Leagues.
Back in 2002, the power of big data was recognized by only a prescient few. In a 2001 paper (http://dtn.fm/0zVZf), Douglas Laney, working for the META group, now Gartner, wrote of the "Three V's" of Big Data, i.e., volume, variety and velocity. The first of these variables, volume, is multiplying exponentially. According to Statista, data volume of global consumer IP traffic from 2014 to 2019 (in petabytes per month) is growing at an annually compounded rate of 24 percent (http://dtn.fm/GBav1). It was and is expected to be 58,137 PB in 2015, 71,453 PB in 2016, 88,730 PB in 2017, 111,015 PB in 2018 and 138,415 PB in 2019. To put the size of a petabyte in context: assuming the typical pop song has a digital size of 5 Mb, one petabyte of music would be 215 million songs, enough for many lifetimes of listening.
This huge mass of data prompted economist Francis Diebold to remark in a 2012 paper (http://dtn.fm/UWqR8) that 'the necessity of grappling with Big Data, and the desirability of unlocking the information hidden within it, is now a key theme in all the sciences – arguably the key scientific theme of our times.' He goes on to say that 'Big Data is now not only a phenomenon and term, but also a discipline… Big Data as a discipline is not merely taking us to bigger traditional places. Rather, it's taking us to wildly new places, unimaginable only a short time ago, ranging from cloud computing and associated massively-parallel algorithms, to methods for controlling false-discovery rates when testing millions of hypotheses, with much in between.'
Alternet Systems, Inc. launched its Data Analytics Division in January 2016. The company's Analytics-as-a-Service solutions enable companies to better understand consumer trends and improve their marketing initiatives. These cloud-based solutions are currently being developed in the United States, Colombia, and Peru.
For more information, visit www.alternetsystems.com
Please see disclaimer on the QualityStocks website:
http://Disclaimer.QualityStocks.com

(0)

(0)
---