THE MYSTERY BUYER BEHIND HUNDREDS OF MILLIONS OF S


Post# of 71
Posted On: 05/09/2016 9:49:07 PM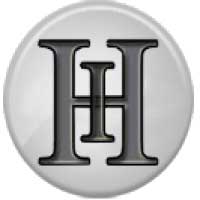 THE MYSTERY BUYER BEHIND HUNDREDS OF MILLIONS OF SHARES POST SUSPENSION
Sooah
Monday, 04/22/13 02:50:59 PM
This is speculation on my part but the mystery buyer here is none other than SRGE itself and here is why.
Contrary to the opinions of some, the 'Mexicans' including 'Novamex' cannot just take the assets back. The assets must be purchased for a consideration.
The problem here is that Novamex is 'stuck' because last year, it converted a big portion of its equity holdings in SRGE to debt. Novamex was/is a beneficial owner and a creditor. Being a creditor in this situation does not help Novamex because under an asset purchase agreement, the buyer does not have to assume debts associated with the assets being purchased. If MSJ assumed the Novamex debt, they'd have to pay for it in cash. The challenge this leaves for Novamex and MSJ is that Novamex would lose out on 200 million shares of its investment and MSJ would have to come up with the cash. Another challenge is that there is no rule that would force SRGE to pay down the Novamex liability either.
The best way to handle this is for SRGE to buy up all shares in the open market and allow Novamex to exercise its option to re-convert debt to equity, hence extinguishing all debt owed to Novamex. This conversion is totally possible because past transactions involving Novamex were effected at 0.00625 per share, hence if SRGE bought up all shares at 0.00625 or less like 0.001 or 0.0005, a same or better condition swap can occur.

MSJ can then purchase Cinco and other properties in an all stock deal. MSJ's stocks for SRGE's stocks

(0)

(0)
---