Tiny O/S (53million) since company reduced O/S in


Post# of 28
Posted On: 03/23/2016 7:52:42 PM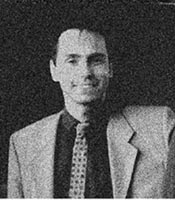 Tiny O/S (53million) since company reduced O/S in November (see below, 8K) 28 million of these in the hands of two institutional and two private Holders; no indication of any sells by these holders, no notes issued, no dilution.
Share Structure
Market Value $636,696 a/o Feb 03, 2016
Authorized Shares 500,000,000 a/o Nov 05, 2015
Outstanding Shares 53,058,005 a/o Nov 05, 2015
Float 15,989,529 a/o Nov 05, 2015
Transfer Agent(s)
American Registrar & Transfer Co.
Website:
http://www.caboverdecapital.com
Phone: +351 917 264 626
Email: info@caboverdecapital.com
CAPV: FORM 8-K (11/16/15) ITEM 8. OTHER EVENTS...246,750,000 shares of common stock have been released from escrow back to the Company. These shares have been returned to the Company's transfer agent by the Company and have been cancelled.
On November 5, 2015, the Company returned to the transfer agent the certificates for, and cancelled, 246,750,000 outstanding shares of common stock. Following the cancellation of these shares, the Company has 53,056,005 shares of common stock outstanding at the close of business November 5, 2015.
At November 6, 2015, the stockholders of our Company who owned more than 5% of the outstanding stock, and the percentage of the outstanding stock owned by each, were:
Name and Address No. of Shares Percent of Outstanding Stock
Balwerk IX LDA 10,000,000 18.8 %
Ave. Arriaga, 73-1 Sala 113
Edeficio Marina Club
9000-060
Funchal, Madeira Portugal
Cape Verde Development LDA. 5,000,000 9.4 %
Edeficio Millennium
Rua Sena di Barcelos
Mindelo Sao Vicente
Cabo Verde
Rutgerus Cornelis Johannes Willem se 7,780,000 14.6 %
Carrer Apel Les Mestres 34, 08193 Bellaterra
Barcelona, Spain
Sandra McQuinn 4,894,000 9.2 %
16 Carr Holme Gardens
Cabus
Preston, PR2 1LY United Kingdom

(0)

(0)
Cabo Verde Capital Inc. (CAPV) Stock Research Links



---