Critic Clothing achievements since


Post# of 4573
Posted On: 02/23/2016 6:56:25 PM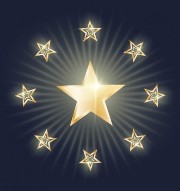 Critic Clothing achievements since formation:
Financials up to date and OTC current.
Significant expansion of clothing line each season since Summer 2014.
Free social media exposure secured from professional sporting personalities.
Sporting professional as Board Member.
Sporting professionals - The 24K Club - as unpaid brand supporters - now numbering 15 - 11 added in 2016 to the original 4.
Additional brand exposure with NFL draft picks wearing Critic Clothing.
Networking for increased exposure via events such as ESPYS Awards.
Authorised vendor via Amazon and Sears.
Name change.
Ticker change.
$CRTC

(0)

(0)
---
All posts are my opinion - trade at your own risk.