EGYH .0056 was over $1 not too long ago. IT IS A R


Post# of 5303
Posted On: 01/29/2016 1:45:10 PM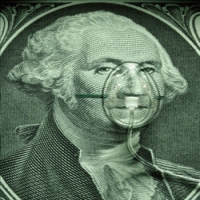 EGYH .0056 was over $1 not too long ago. IT IS A RARE pennystock b\c it doesn't dilute repeatedly, has one of the tiniest share structures out of 10,000 stocks in the OTC, has only had 1 reverse split way back on 2007 and even then it was not the usual 1 for 500 or 1 for 10,000 R\S. It was a tiny 1 for 5.7.
EGYH IS A UNICORN guys, 2 members of the Saudi Royal family are on the board of directors. They have HUGE DEALS on the table, I would not be surprised of 1 of the deals closes and it runs 10,000% to 50 cents. They are 1 deal away.
LOOK HOW THIN IT IS TO 3 CENTS. AFTER .006 IT'S BLUE SKIES. LOOK.
$EGYH .0056 thin to 3 cents. After .006 it's blue skies. LOOK! #stocks #startup #oil #investing #trading #bitcoin $S
https://t.co/qkiiPx1Hac

(0)

(0)
---