TVOG Reverse Merger is coming..... Turner Valle


Post# of 3
Posted On: 12/30/2015 1:44:46 PM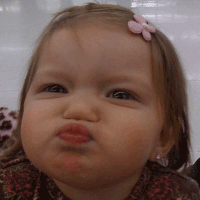 TVOG Reverse Merger is coming.....
Turner Valley Oil & Gas Announces OTC Markets Activation & Profile Updates As Next Completed Step For The M & A Program
Posted on December 19, 2015 by tvogadmin
Turner Valley Oil & Gas, Inc. (OTC:TVOG) ("Turner Valley" or "the Company") is pleased to announce the activation of the Company's OTC Markets, OTCIQ account and Profile page updates. This comes on the heels of the completion of the Nevada State Filings which is the first prerequisite to uplisting it's status with OTC Markets.
This marks the advancement of the strategic merger & acquisition (M&A) program as previously announced in August 2015. Turner Valley is a holding company based out of Houston, Texas, with a historical focus on energy related holdings.
In order to prepare for transactions the Company has to complete several steps to become fully reporting with OTC Markets under the designation of OTC Pink Current.
File annual report, update business license and filings with Nevada Secretary Of State. – COMPLETED
Establish and fund account with OTC Markets. – COMPLETED
Update OTC Markets Profile with relative information. – COMPLETED
Posting quarterly and annual reports through OTC Markets through period ending 09-30-15.
Final review of all required filings by company legal counsel.
Complete legal opinion for adequate current information by legal counsel.
Nevada Secretary Of State Filing:
http://nvsos.gov/sosentitysearch/CorpDetails....&nt7=0
OTC Markets Profile:
http://www.otcmarkets.com/stock/TVOG/profile
The Company's acquisition model is focused on finding and evaluating profitable small to mid-sized businesses as merger & acquisition candidates where cash flow can be improved through investment and business development. This may include but not be limited to energy, real estate, construction, technology, environmental or other businesses.
About Turner Valley Oil & Gas, Inc.
Turner Valley Oil & Gas, Inc. (OTC:TVOG) is a holding company based out of Houston, Texas. The Company is focused on the acquisition and management of profitable businesses that the company can help to accelerate their growth and profitability by application of the Company's management and/or resource expertise.
The Company's filings:
http://www.otcmarkets.com/stock/TVOG/quote
Certain statements in this press release are forward-looking and involve a number of risks and uncertainties. Such forward-looking statements are within the meaning of that term in Section 27A of the Securities Act of 1933, as amended and Section 21E of the Securities Exchange Act of 1934, as amended. Full Disclaimer here:
http://turnervalleyoilandgas.com/disclaimer/
Contacts:
Steve Helm, CEO
Turner Valley Oil And Gas, Inc.
Address: 3270 Sul Ross | Houston, TX 77098
http://TurnerValleyOilandGas.com
IR@TurnerValleyOilandGas.com

(0)

(0)
---