Whitelist Investors Hangout >
Our website is made possible by displaying online advertisements to our visitors.
Please consider supporting us by disabling your ad blocker.
RXSF - Updated DD/Where it's heading..


Post# of 84794
Posted On: 12/19/2015 4:35:38 PM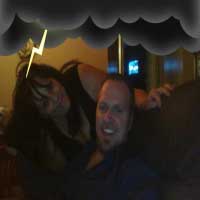 RXSF - Updated DD/Where it's heading..

Current PPS: $1.50
HokieHead's Projected PPS: $75.00 +

About RXSF:
RX Safes designs, develops, engineers, and markets fingerprint medical security storage solutions for consumers and healthcare professionals, using a common, patented, autonomous fingerprint interface which offers heightened security, tighter controls and greater convenience. The company's products offer safety and security of prescription medications and other controlled substances in the home, within commercial healthcare facilities and out in the field. Prescription Drugs are more deadly than car accidents and guns combined and kill more than 100 people each day in the U.S. With a social and economic price tag of over $600 billion, the company is dedicated to providing comprehensive solutions to address the issues caused by drug diversion and unauthorized access to these medications, with products ranging from fingerprint medication safes, portable medical storage solutions PCA pendants, needle-free injectors, locks and portable HIPAA compliant EHRs.
http://www.rxdrugsafe.com/
Share Structure:
Market: OTCQB
Shares Outstanding: 1,378,865
Shares Floating: 250,680
Market Cap @ $1.50 = $2.1 million
Within the next week through the middle of 2016 I am expecting the following possibilities here:
1. Bank Financing - Non toxic bank loan, possibly in installments, starting in the $2.5 million range, up to a possible $25 million in 2016.
2. Future Convertible Debt - With bank financing, CD's coming due in a few months will be paid off, leaving zero potential of additional shares.
3. Stock Exchange Uplist - Within 2-3 months the company will meet all the requirements to uplist to the NYSE/NASDAQ exchange.
4. Create Company Synergies - Partner with manufacturers, like Mika Medical, that will keep costs down and improve gross margins.
5. Expand RxSafe Programs - With the success of the Online CVS program, expand the sales to CVS stores and even more pharmacies and brick/mortar department stores. Possible safe sales of over 150,000 safes in 2016, or $15 million in sales.
6. Professional Healthcare Products - Per PR 11/12/15, partner with infusion pump manufacturers to include RX SafeDose and RX MyDose. BIG BUCKS.
7. Sales of other (new) products - Added sales from RXSFs other Professional Healthcare products and any other new items under development the pubic isn't aware of.
8. Possible buyout candidate - The patents, technology and products RXSF offers would be a tempting company to be acquired by a large Medical Device or Pharma Company with tons of cash. Dropping $100 million + for this company within a year is not out of the question.
So what could RXSF look like as far as numbers in 2-3 years:
Revenues: $75.0 million
Expenses: $67.5 million
Income: $7.5 million
Outstanding Shares: 5.0 million (inflated figure to be conservative)
P/S Ratio (Industry Average 3): $75.0 million x 5 = $375 million / 5.0 million = $75 price per share
P/E Ratio (Industry Average 32): $7.5 million / 5 million = $1.50 x 50 = $75 price per share
Comments: I used the P/S Ratio of 5 and a PE Ratio of 50, higher than the industry averages due to the higher than expected growth rate for RXSF. See you on NYSE or Nasdaq over $75 a share unless we get bought out first.
$RXSF

(0)

(0)
---