$$$NEWS$$$ Indo Global Exchange Pte., LTD Announc


Post# of 128
Posted On: 12/17/2015 2:23:38 PM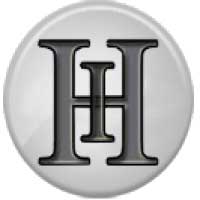 $$$NEWS$$$
Indo Global Exchange Pte., LTD Announces Volume Traded Increased 501% From October to November for Highest Volume Month on Record
JAKARTA, Indonesia, Dec. 8, 2015 (GLOBE NEWSWIRE) -- Indo Global Exchange Pte., LTD (OTC Pink:IGEX) (the "Company&quot

or ("IGEX&quot

, a growing provider of online global markets and trading platforms for securities and commodities, announced today that its total volume traded from October 31, 2015 to November 30, 2015 reached $58,967,576.00, a 501% increase from the previous month, October 2015. This represents the highest monthly trading volume on record for IGEX. Based on a fivefold increase from Nov'30, our Jan'31 forecast could be $294,837,880.00. If our growth is consistent with this magnitude, the June 2016 monthly results would be approximately $3,685,473,500.00.
New registrations (clients) were up 400% for the same period from 25 to 100. Funded accounts showed an increase of 500%, while new client funds increased 1500% during the 30-day period between October 31, 2015 and November 30, 2015 from $30,000.00 to $450,000.00. These results will be part of our quarterly financials for the period ending December 31, 2015.
CEO, John O'Shea said "We are reporting these positive preliminary results to our shareholders in an effort to help them better understand our business model. We are now out of the development stage and into the revenue producing stage, which includes opening and funding accounts. As we move forward, we plan to have more new clients coming on board as a result of several new strategic partnerships we have in the works." Mr. O'Shea continued, "Our revenues will also increase, since we will be making 5 times more off of each account starting at the first of the year."
For more daily information like our face book page
https://www.facebook.com/indoglobalexchange
.

(0)

(0)
Indo Global Exchanges Pte Ltd (IGEX) Stock Research Links



---