QLTS Huge News out today! http://finance.yah


Post# of 1240
Posted On: 11/23/2015 9:17:08 PM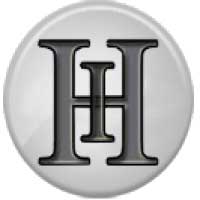 QLTS Huge News out today!
http://finance.yahoo.com/news/q-lotus-holding...15853.html
CHICAGO, Nov. 23, 2015 (GLOBE NEWSWIRE) -- Q Lotus Holdings Inc. (QLTS) (the "Company") is pleased to announce that, the Trading and Monetization Team, consisting of Harvestime Worldwide Oil Trust London, LLC, Wild Stallions, LLC and the Company (the "Parties"), have obtained a $500 million financial instrument pursuant to the service agreement the Parties entered into on September 11, 2015 as stated in the Company's most recent 8K filed on September 30, 2015.
By subsequent agreement among the Parties, it has been agreed that by completion of the monetization, $75 million shall be deposited directly to the Company's bank account within a matter of days.
The Company anticipates funding other projects through its Trading and Monetization Team and expects to continue to utilize the same approach to finance its current and future major real estate projects as well as to add additional capital when needed.
Upon receipt of funds, a follow up public announcement will be promptly made.
The Company:
Q Lotus Holdings, Inc. (QLTS, "the Company&quot

a public reporting company under the Securities Exchange Act of 1934, is a unique diversified financial services holding company with highly experienced committed professionals who have meaningful stakes in the Company's success which provides strong capability in asset base lending, financing, and management of hard assets such as mining claims and real estate. The Company has five major profit centers:
Trading and Monetization. The Company maintains a network of respected trading capabilities in the United States and in other parts of the world. The Company's trading teams are working with the Mining group to determine most advantageous utilizations of the Company's valuable mining claims while establishing other trading opportunities.
Real Estate. Q Lotus Real Estate Finance, LLC, a wholly owned subsidiary of the Company, consists of a team of sophisticated, experienced and respected professionals in all facets of real estate. The group is a real estate developer and a provider of financial and other services to the real estate industry. Q Lotus Real Estate Finance, LLC is the manager of development for the Company's two major real estate projects: the Port of Fort Pierce Project in Fort Pierce, Florida, which will be designed and built as a "port of tomorrow" with technological advancements imbedded throughout every operation and physical aspect of the port, and the Lake Zurich Entertainment Complex Project, in Lake Zurich, Illinois which is being designed to become one of the top entertainment venues in the Midwest.
Lending. Midwest Business Credit Inc., a wholly owned subsidiary of the Company, is a non-regulated cash generating finance company that specializes in asset-based commercial lending and financing real estate and other activities where the Company has meaningful interests and expertise. Midwest Business Credit Inc. capitalizes on the outstanding long term track record of its team.
Mining. The Company owns 20 valuable silica mining claims nested in the State of Oregon. Initial studies have indicated high purity for the silica and the Company is engaging qualified consultants to do updated valuations and complete a bulk sampling program to determine the consistency of the purity and the local marketability of the Company's Silica Mining claims.
International. The Company has strong support from shareholders in India and Nigeria, who are working with the Company's International Team to create advantageous synergies and business opportunities. India and Nigeria are expected to have the most rapidly growing economies in the world, other than the United States and China.
The Company's objective is to create value for its shareholders by creating growing streams of income and cash flow and facilitating increases in value of its retained assets.
Safe Harbor Statements:
This release contains forward-looking statements that are not statements of historical fact and are subject to risks and uncertainties. These statements relate to analyses and other information that are based on projections and expectations relating to our financial condition, results of operations, plans, objectives, business strategy, projected costs, future performance and business.. You can identify forward-looking statements by the fact that they do not relate strictly to historical or current facts and may include words such as "anticipate", "believe", "could", "estimate", "expect", "intend", "may", "plan", "predict", "project", and similar terms and phrases, including references to assumptions. The absence of these words does not necessarily mean that a statement is not forward-looking. All forward-looking statements are subject to risks and uncertainties that may cause our actual results to differ materially from those matters expressed in or implied by these forward-looking statements. You should keep in mind that any forward-looking statement made by us in this release or elsewhere speaks only as of the date on which we make it. New risks and uncertainties come up from time to time, and it is impossible for us to predict these events or how they may affect us. We have no duty to, and do not intend to, update or revise the forward-looking statements in this release after the date of this release, except as may be required by law. Readers are cautioned that any such forward-looking statements are not guarantees of future performance and involve risks and uncertainties that may be disclosed from time to time in our SEC filings or otherwise.
Qualify for up to $2,000
Opportunity is Everywhere if you know where to look. Get Started at E*TRADE.

(0)

(0)
---