Understanding Blockchain / What


Post# of 1583
Posted On: 10/25/2015 10:27:55 PM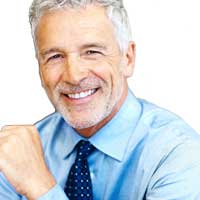 Understanding Blockchain / What is blockchain technology?
Blockchain—a word you have likely heard, but may not fully understand. What is it, really, and why do people care? Its role as the underpinning of bitcoin, the complex internet currency, has led some to believe that that particular service is its purpose and the height of its potential. This misconception is being corrected as more and more people understand what blockchain really is—and what it can do.
Blockchain, on its own, is a simple concept: it is a network comprised of nodes that cooperate with each other. When a new transaction occurs, copies of that record are sent to other nodes in the network for verification. Records cannot be added to the "ledger," if you will, until approved by a consensus of the majority of the verifying nodes in the system. Verified transactions are added to public record as a block, and once there, they cannot be changed or deleted. In other words, these are certain, verifiable records that cannot be hidden or sabotaged. Additionally, the distributed consensus does not involve sharing confidential details or even the identities of those involved in the transaction, ensuring user privacy. With that in mind, several companies have begun to test the limits of blockchain beyond bitcoin, to try to identify the ways this innovation can be put to good use.
Think back to Bush v. Gore, the case and the incendiary controversy surrounding the election in the year 2000. The votes were so close in Florida that electors were unable to commit themselves to either candidate. Recounts were started and halted. Accusations of tampering and other improprieties within several precincts spread like wildfire. The Supreme Court itself made forays into the confusion. Is it possible that a technological advance like blockchain could be the way to prevent a similar situation from occurring?
The programmable nature of blockchain means that "transactions" do not necessarily have to be related to money, property, or other currencies; they can represent votes. The service has a verifiable, tamper-proof ledger that could contain those votes without showing the identities of the voters. It cannot be "hacked," a fear that has compelled officials of the past to keep running elections the (arguably archaic) pencil-and-paper way. Once verified, the votes would be public record, a reliable source that would remain open and available for all. In short, the use of blockchain could revolutionize elections.
Global Arena Holding, Inc. is a company ready to capitalize on that potential. Combining its lengthy and globalized experience in the running of elections with blockchain technology, GAHC will be able to provide election services with levels of security and transparency that are second to none.
http://globalarenaholding.com/subsidiaries/ga...tion_corp/
http://globalarenaholding.com/blockchain-news...lockchain/
http://globalarenaholding.com/blockchain-news...lockchain/
http://recode.net/2015/07/05/forget-bitcoin-w...-you-care/

(0)

(0)
---