Good morning, Penny Traders! $WOGI has been a t


Post# of 173
Posted On: 10/19/2015 10:37:22 AM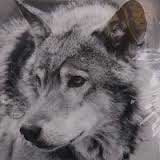 Good morning, Penny Traders!

$WOGI has been a tough one to hold onto, but that's just what I am going to do - hold. I still think it will do something in the near future. Way too many announcements and deals being made for it to remain under the radar much longer.

$USMJ | $NWAV | $FLIB | $RGBP | $VNTH | $IGEX

That's our watch list for this week. Members of the Penny Stock Institute received our early alert late last week and we will be releasing it to OTC Revolution members shortly. Get ready, because this one could be a monster.

Float confirmed to be less than 100 million shares. No dilution. Pending huge catalysts. This is one you will want to be in early.

Have a great and prosperous week, traders! I will be back throughout to post updates.

(0)

(0)
---