Galenfeha, Inc. (GLFH) Addresses Cost-Intensive Ch


Post# of 35
Posted On: 09/29/2015 6:04:16 PM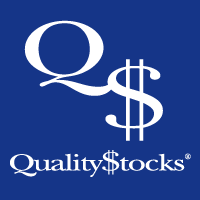 Galenfeha, Inc. (GLFH) Addresses Cost-Intensive Chemical Injection Programs through Release of Innovative iWaV System

With energy prices continuing to fall in recent months toward six-year lows, oil and gas exploration and production companies are scrambling to find cost savings in order to remain competitive. Throughout the first half of 2015, EOG Resources, Inc. (NYSE: EOG) shifted its focus toward capital efficiency in order to better position itself to be successful in a lower commodity price environment, and other major North American producers, such as Anadarko Petroleum Corp. (NYSE: APC) and Apache Corp. (NYSE: APA) highlighted similar strategies in their most recent financial updates.
Despite these efforts to cut costs, environmental pressures remain at an all-time high, forcing major players in the oil and gas industry to address current market conditions in a cost-effective, environmentally conscious manner. Galenfeha, Inc. (OTC: GLFH), through the recent release of its innovative iWaV system, is addressing this demand while potentially revolutionizing the oil and gas chemical injection marketplace.
In a conventional reservoir, oil producers can typically expect to extract approximately 15 percent of hydrocarbons through conventional recovery techniques, which leaves about 85 percent that can't be recovered without the use of more complex recovery methods. Chemical injection is one of the three primary techniques used in these enhanced oil recovery efforts. Using this technique, various chemicals are injected into reservoirs in order to aid in the mobility of oil deposits and reduce surface tension. Although chemical injection has proven to be highly effective, it is also particularly expensive. Traditionally, oil producers utilizing a chemical injection program have been forced to address maintenance onsite, which creates a costly, labor-intensive and potentially dangerous necessity that can seriously hamper financial performance.
Galenfeha's iWaV is an open and powerful system that enables complete control of an entire chemical injection program through existing SCADA infrastructure. Following implementation of the iWaV system, oil producers gain access to a range of useful features designed to minimize the financial impact of one of the single highest expenses of operating a well site.
"We are proud to introduce Galenfeha's groundbreaking iWaV system," Lucien Marioneaux, Jr., president and chief executive officer of Galenfeha, stated in a news release. "This new development demonstrates our company's commitment to provide the oil and gas industry with state-of-the-art and environmentally conscious products."
As the current lower commodity price environment sends oil and gas firms in search of new solutions to cut costs and improve performance, Galenfeha is in a favorable position to capitalize on its groundbreaking iWaV platform. Offering complete, remote control of costly chemical injection programs at an attractive price point, the company expects the iWaV system to make serious waves in the oil and gas industry in the months to come.
Take a closer look at the company by visiting www.galenfeha.com
Please see disclaimer on the QualityStocks website:
http://Disclaimer.QualityStocks.com

(0)

(0)
Galenfeha Inc (GLFH) Stock Research Links



---