Nestle to Buy Pfizer Nutrition for $11.9 Billion


Post# of 89
Posted On: 04/23/2012 5:49:25 AM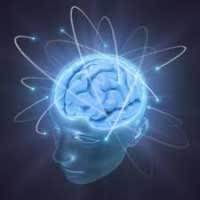 Nestle to Buy Pfizer Nutrition for $11.9 Billion
Published:
Monday, 23 Apr 2012 | 5:02 AM ET
Swiss food group Nestle is to buy U.S. drugmaker Pfizer 's infant nutrition business for $11.85 billion, beating out French rival Danone in the battle for dominance of baby food in fast-growing emerging markets.
AP
---
Nestle [ NESM-DE 46.105
-1.16 ( -2.45% )
] , the world's biggest food company, was already seen as likely to win the battle due to its deep pockets after it sold its stake in eyecare group Alcon to Novartis [ NVS 56.38
0.91 ( +1.64% )
] , and has refrained from announcing a new share buyback program.
The fight for the Pfizer [ PFE 22.56
0.225 ( +1.01% )
] unit, which makes 85 percent of its sales in emerging markets, had intensified last week, with the price escalating sharply from bids around $10 billion after Danone [ Loading... ()
] was reported to have raised its offer on Friday.
The acquisition, which is subject to regulatory approval, is expected to close in mid 2013 and will help Nestle extend its lead in the infant formula market.
"The price tag is high, however Nestle is securing a high growth/margin business with high exposure in the emerging markets. China will become the number 3 market for Nestle overall," said Vontobel analyst Jean-Philippe Bertschy.
Nestle said the deal would be add to earning per share from the first year, and would allow cost synergies of $160 million. Bertschy estimated the deal would add about 0.5 percent to earnings per share in the first year and 1.5 percent in the following years.
Nestle [ NESM-DE 46.105
-1.16 ( -2.45% )
] shares, which hit an all-time high of 57.50 francs ahead of solid first-quarter results last week, fell 3.06 percent to 55.35 francs at 8:00 a.m. London time as they traded ex-dividend, compared with a 1.11 percent weaker European food and beverage [ .SX3P 412.28
-4.32 ( -1.04% )
] index.
"Although the growth profile, attractive margins and emerging market exposure makes this a compelling asset, we believe that the multiples being some way ahead of market expectations may dampen near term enthusiasm for the deal," said Citi analyst Robert Dickinson.
The $11.85 billion value of the deal was above the $10 billion which had been expected, and ahead of previous Nestle deals in the sector when it paid 15.7 times for Gerber and 17.6 times for Novartis Nutrition, according to Citi.
Chinese Market Key
The Pfizer unit is a high-growth business built on its top SMA Gold brand. Some 60 percent of sales are in Asia, 30 percent in Europe, largely Britain, and 10 percent in Latin America.
It ranks number five globally in the infant milk formula market — the world's fastest-growing packaged food category — after Nestle, Mead Johnson [ MJN.F 63.145
-0.949 ( -1.48% )
] , Danone and Abbott Laboratories [ ABT.F 45.098
0.138 ( +0.31% )
] , with a quarter of sale in the buoyant Chinese market.
The $6 billion Chinese market is key as it is set to double to $12 billion by 2016 having grown at more than 20 percent a year over the last five years to feed 16 million new births a year. Mead leads the Chinese market with a 16 percent share followed by Danone with 14 percent, Pfizer is fifth with an 8 percent share, while Nestle has just 4 percent.
Nestle's roots go back to the 1860s development by Henri Nestle, a pharmacist, of the first infant formula for babies whose mothers who could not breast feed.
"Pfizer Nutrition is an excellent strategic fit and this acquisition underlines our commitment to be the world's leading nutrition, health and wellness company," Chief Executive Paul Bulcke said on Monday.
The Vevey-based firm expects the acquisition will generate sales of $2.4 billion this year and boost margins, thanks to its large exposure to fast-growing emerging markets.
Nestle, which expects emerging markets to account for half of sales by 2020 from 41 percent last year, has been an active player in recent emerging markets merger activity, taking stakes in two Chinese food companies.
"The deal makes strategic sense, it really was Nestle's deal to lose as it very much wanted to add to its Asian business and boost growth and margins," said Kepler analyst Jon Cox. "The price being paid seems quite high, by my calculations it's at 22 times core earnings, almost as high as Danone's infamous 2007 acquisition of Numico ."
Danone paid 12.3 billion euros in 2007 for Dutch food group Numico, at the time Europe's largest baby food producer, paying a similar multiple, a price many analysts said was too high.
Pfizer put its infant nutrition and animal health businesses up for sale last July as it looks to focus on its core pharmaceuticals business.

(0)

(0)
---