Adaptive Medias, Inc. (ADTM) is


Post# of 97
Posted On: 09/04/2015 10:23:07 PM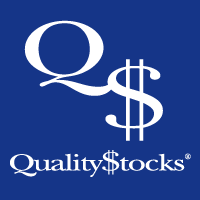 Adaptive Medias, Inc. (ADTM) is "One to Watch"
Adaptive Medias, Inc. is a leading provider of mobile video delivery and monetization solutions for publishers, content producers and advertisers. The company's comprehensive mobile video technology, Media Graph, facilitates the delivery of integrated, engaging video content and impactful ad units across all screens and devices.
According to a report by Cisco Systems, mobile video ad spending is currently growing faster than spending on any other advertising format and is expected to surpass $7.6 billion by the end of this year. As one of the first companies to offer a digital video player created specifically for mobile devices, ADTM is in a favorable position to capitalize on this growth moving forward.
With Media Graph, ADTM enables its clients to pair specific content with suitable ads that speak directly to their target audiences. The platform's cross-platform compatibility ensures that clients are able to precisely control advertising experiences while delivering a uniform, branded message across a wide variety of devices. This versatility has allowed ADTM to rapidly expand its market share in the competitive mobile advertising industry since the initial release of the Media Graph platform earlier this year.
According to its latest update, the company is currently on pace to achieve revenue of approximately $1.5 million during the third quarter of 2015, which would represent a 36 percent sequential increase over its results from the previous quarter. Look for ADTM to continue benefitting from the strong growth of the mobile video ad market, providing a formidable platform upon which to promote sustainable returns.
For more information, visit www.adaptivem.com
Please see disclaimer on the QualityStocks website:
http://Disclaimer.QualityStocks.com

(0)

(0)
---