Dr. David Eifrig... "Doc" is a former Goldm


Post# of 579
Posted On: 09/04/2015 9:02:13 PM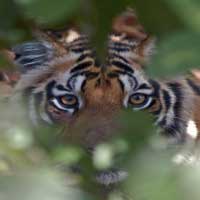 Dr. David Eifrig...


"Doc" is a former Goldman Sachs trader who writes three investment advisories, Retirement Millionaire, Retirement Trader, and Income Intelligence. Each of Doc's services has a different goal, but all of them are exceptional. His Retirement Trader service has one of the greatest track records we've ever seen. Doc is one of the world's most popular investment analysts, for good reason.

We asked Doc for his take on the current market panic... and if readers should be worried about a financial crisis. Here's what he had to say:

There are times to worry about a financial crisis, but now isn't one of them. The U.S. economy is grinding higher. GDP growth is staying near 2% a year. Unemployment is falling. Construction spending is gradually improving. I see signs of improvement everywhere I travel. Flights and restaurants are packed.

As for the stock market, it's reasonably priced in my view. We were way overdue for a stock market correction. In fact, the 3.19% drop on Friday is just one of 14 daily drops of this magnitude since this glorious bull market started. The last one-day decline of this size or more was way back in September 2011. So we've been due a good cleansing "rain" like this for a while.

You don't need to be fearful. There's simply no reason to run scared based on all the evidence out there. The best thing to do in times like these is to put some stocks on your "watch list" – stocks that you'd like to buy if you can get them at a good price. And add to your investments when the market dips.

Is the current market selloff a reason to sell everything and move to a bunker in Montana? Are we going to get hit with a financial crisis in the next month? Doc says "NO."

We agree with Dr. Eifrig. Now isn't a time to panic. It's a time to keep two KEY things in mind...

1) Realize that if this selloff is keeping you up at night, you might have too much of your wealth allocated to the stock market.

We frequently provide guidance on intelligent asset allocation. This means holding a diversified mix of stocks, real estate, gold, speculations, cash, bonds, and private business investments. Staying diversified means a selloff in one asset won't cause a catastrophic loss for you.

2) Realize times of panic are often great times to buy valuable assets at good prices. In the past week, some quality businesses have suffered serious drops and/or have fallen to new 52-week lows. The current market panic should make for great buying opportunities.

In sum, one of the country's smartest, most respected investment gurus is telling you not to panic... not to sell everything and move to a bunker in Montana. Instead, take a deep breath and start preparing a shopping list of potential buys.



(0)

(0)
---