Level 2 on AHCP and all stocks is basically a open


Post# of 24
Posted On: 09/02/2015 11:17:50 PM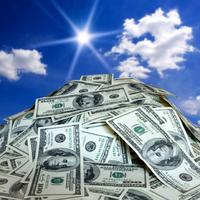 Level 2 on AHCP and all stocks is basically a open "Book" with all the market makers showing their current ask and bid prices. It is constantly changing by the seconds on heavily traded plays and a stock like AHCP a bit slower just because the trades are more spaced out during the day.

The other day when we were at 01, there were very few shares on the ask side to 10 cents. Yesterday at the close of 013 there were even less as more got bought up. Today at the opening as more buys came in we quickly ran to 035 before a few more ask orders showed up which basically people like you and I putting in sell orders. Overall the # of shares available here is very small as evidenced by a 170% gain this AM to 035 on just 200k in volume at the time

Today at the close, L2 was showing over 5 market makers (MM's) with orders of 019 showing bid support was building on the bid side. On the ask side, there were literally 90k shares to 10 cents. Now, it will take more than 90k in volume to get to 10 cents as new orders pop up but it won't take much. I'd say if we got a big push of 300-500k in buys quickly this could bounce to 10 cents very quick.


(0)

(0)
Anchorage International Holdings Corp. (AHCP) Stock Research Links



---