Tesla agrees to buy lithium from Mexican mine for


Post# of 579
Posted On: 08/30/2015 4:59:10 PM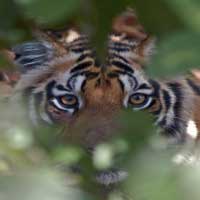 Tesla agrees to buy lithium from Mexican mine for its Gigafactory

by Katie Fehrenbacher

Tesla is starting to strike deals for the raw ingredients for the batteries from the Gigafactory.

Tesla has entered into an agreement to buy lithium from a soon-to-be-built mine in Northern Mexico to supply a key ingredient in the batteries that it will eventually churn out in its large battery factory.

The companies that own the mine, Bacanora Minerals and Rare Earth Minerals, announced a conditional supply agreement on Friday. The mine, called the Sonora Lithium Project, will just be one of the lithium suppliers to Tesla's Gigafactory.

The deal is subject to various terms and conditions. One of the biggest is that Bacanora and Rare Earth Metals will need to raise funding and then build out the mine and a lithium processing facility.

The lithium-deposit region is less than 200 miles south of the border with the U.S., in the state of Sonora in Mexico. The companies estimate that it will be able to produce 35,000 tons of lithium compounds, with a potential to grow that to 50,000 tons, when fully constructed.

The companies have previously estimated that it would take them $114 million to build out a lithium mine on the site. But in the release the companies said they were doing a new study to determine the costs now that the companies would build out the site to supply Tesla with the materials and volumes it wants.



Lithium deposits can produce both of the compounds lithium hydroxide and lithium carbonate. Depending on the type of battery chemistry, lithium-ion battery makers would buy one or the other to supply the key ingredient for their lithium-ion batteries. Tesla plans to buy lithium hydroxide from the mine.

Another big condition is once the mine is built out, it must provide Tesla with the volumes of lithium it wants and at the speed that Tesla requires. The mine must reach performance milestones over the next two years, for Tesla to buy lithium from the mine. Following that time period, from the first order of lithium, the deal is for five years, with an option to extend it for another five years.

Tesla's massive Gigafactory is under construction just outside of Reno, Nevada. The factory intends to churn out enough lithium-ion batteries to supply 500,000 electric cars by 2020.


(0)

(0)
---