Bayhorse Silver Inc August 20, 2015


Post# of 579
Posted On: 08/21/2015 1:42:26 AM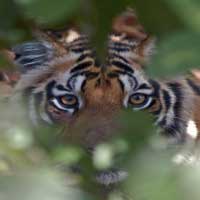 Bayhorse Silver Inc
August 20, 2015
Bayhorse Silver Inc. BHS: TSX-V (the "Company" or "Bayhorse&quot

has engaged Sacre-Davey Engineering of North Vancouver, BC, Canada, to conduct a Scoping Study on the use and implementation of "Ore-Sorting" technology at its Bayhorse Silver Mine near Ontario , Oregon, USA.
Ore-Sorting equipment utilizing XRF/XRT technology has made dramatic advances over the past few years in mining operations to achieve higher grades and enhanced recoveries at a lower cost. Sacre-Davey has been working to bring the advantages of Ore-Sorting technology to the mining industry to achieve cost savings from the mine face through the processing stream.
Ore-Sorting can decrease the cut off grade that determines how much recoverable minerals there are in a deposit, and reduce the waste rock in the process stream thereby reducing processing costs and increasing recoveries. When used in conjunction with Dense Media Separation it can provide enhanced shipping grades thus reducing the per-ounce transportation cost to processing centers.
These lower cost technological advances now available to the mining industry have the potential to bring smaller, previously uneconomic mines, into a profitable status by reducing both mining and processing costs. Bayhorse' management sees significant opportunities available to the Company as it becomes a leader in understanding and utilizing these technological advances.

(0)

(0)
---