Pure Energy Receives Order of Magnitude Report


Post# of 579
Posted On: 08/20/2015 10:00:35 AM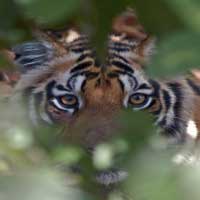 Pure Energy Receives Order of Magnitude Report
Pure Energy Minerals Limited
(TSX VENTURE: PE) (FRANKFURT: A111EG) (OTCQB: HMGLF) (the "Company" or "Pure Energy&quot

is pleased to announce that the Company is in receipt of an Order-Of-Magnitude cost estimate study (OOM) by Tenova Bateman Technologies ("Tenova&quot

for Pure Energy's Clayton Valley Lithium Brine Project in Nevada. The purpose of the study is to evaluate the capital expenditures (CAPEX) and operating expenses (OPEX) for producing 22,700 ton per annum dry lithium hydroxide monohydrate. The OOM report is a continuation of lithium processing work that Pure Energy has done with Tenova on brine collected from Clayton Valley earlier this year (see news release March 4, 2015).
The results of this work indicate that Pure Energy's Clayton Valley Project, when combined with Tenova's LiSX™ selective lithium extraction technology, has the potential to be a low-cost producer of battery grade lithium materials.
The OOM capital expenditure (CAPEX) is estimated at approximately US$120M, and was compiled using Tenova's in-house database for the main mechanical equipment and factored bulk commodities (piping, electrical, instrumentation, concrete and steel) using typical in-house percentages derived from historical data of similar installations. The OOM operating expenditures (OPEX) evaluation was based on reagents and utility prices received from Pure Energy and is estimated at approximately US$1900/ton of lithium hydroxide monohydrate (LiOH-H2O).
The above costs include design, procurement, construction and commission of infrastructure within the plant area only, and exclude all costs associated with permitting, site preparation, well field and associated infrastructure, water and electrical supply, roads, cooling, central control system elements, discharge facilities and various other external components.
Robert Mintak, Pure Energy's CEO, commented: "We are very happy with the results of this Order Of Magnitude report. The report from Tenova indicates the potential for Pure Energy's Clayton Valley project to become one of the lowest cost producers of battery grade lithium materials. As the gap between domestic supply and demand evolves for end users, the significance of securing a sustainable, reliable source of lithium becomes more critical. Pure Energy intends to continue work with Tenova and others to develop technologies to bridge this demand and supply gap."
Tenova's advanced proprietary lithium processing technology, LiSX™, extracts lithium from brine and various waste streams. This revolutionary 'total solution' combines lithium processing and recovery capabilities in an integrated process that eliminates the use of traditional large-scale evaporation ponds, resulting in a processing time of less than 12 hours with a remarkable > 99% lithium recovery. Utilizing a small footprint with low energy and water requirements, the LiSX™ process allows for reinjection of the brine back into the ground after the lithium is extracted, resulting in a sustainable practice that is environmentally favorable and more competitive as compared to traditional methods. The LiSX™ process is versatile and may be rapidly reconfigured to produce various customized high-purity ( > 99.9%) lithium end-products, including carbonate, chloride and hydroxide.
Related Quotes
PE.V0.4250+11.84%
HMGLF0.31850.00%
Pure Energy Minerals Limited

(0)

(0)
---