Galenfeha, Inc. (GLFH) – Reducing the High Costs


Post# of 35
Posted On: 08/13/2015 6:09:07 PM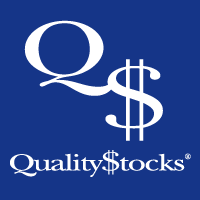 Galenfeha, Inc. (GLFH) – Reducing the High Costs of Energy Production
It is an exciting time for Galenfeha, a design and engineering firm primarily focused on the oil and gas industry. The company is gaining traction in this sector and, after inking a recent deal to provide cutting-edge stored energy solutions to BHP Billiton (NYSE: BHP), a U.S. oil and gas producer and global powerhouse firm, the company is widening its penetration in the industry even further.
Galenfeha consciously pursues product development with low environmental impact and, as a result, it is rapidly establishing a name for itself as the leading alternative stored energy supplier in North America. While running its operations from a base in Texas, the company designs, manufactures and markets a complete line of patent pending, microprocessor controlled, LiFePO4 chemistry battery systems designed for oil and gas automation, measurement and production, along with a full line of proprietary chemical injection systems.
From inception, Galenfeha has pursued cooperative associations with energy producers so having the opportunity and capability to assist BHP Billiton is a dream come true. BHP Billiton means to include Galenfeha's proprietary CDMA/satellite asset location and tracking technology in its battery systems, and the team at Galenfeha are prepared to support this integration process every step of the way. Galenfeha's technology has already been proven in the field and, moreover, it has the support of six of the largest hydrocarbon producers in the U.S. who all currently use it.
Following its establishment in 2013, Galenfeha has focused on assisting energy producers and users of conventional stored energy products to meet new standards. The company actively champions efficiency in the area of product development by developing innovative products that reduce the various non-sustainable features of energy production (e.g. hazardous waste and carbon footprints). In addition to being designed to reduce the environmental impact made by energy producers, these products are also intended to outperform current technology and to decrease the associated financial costs of energy production.
For more information, visit www.galenfeha.com
Please see disclaimer on the QualityStocks website:
http://Disclaimer.QualityStocks.com

(0)

(0)
Galenfeha Inc (GLFH) Stock Research Links



---