Quick Penny Stock Tips and Reminders 1. Invest


Post# of 173
Posted On: 07/04/2015 11:44:56 PM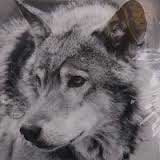 Quick Penny Stock Tips and Reminders

1. Invest within your Means. Penny stocks are as risky as larger stocks if not traded wisely.

2. Understand why penny stocks are considered a dangerous investment. Penny stocks are among the most volatile and most manipulated form of investment in the stock market.

3. Learn more about the specific aspects of penny stocks that make them both potentially lucrative and dangerous to your portfolio. Understand the mechanics behind money flow, market capitalization, and share structure. Also understand the purpose of a public company and the commonality of scams, dilution, and loss of investment value associated with penny stocks.

4. Know which stocks to reject off the bat: any company recommended in e-mails about penny stock trading (promoters are often paid to create hype so that the shares will sell).

5. Look for "Red Flags" - Common attributes of companies running a scam or operating for the sole purpose of raising money via stock dilution.

6. Look for companies that have consistently generated cash and are growing their free cash flow over time.

7. Instead of share prices, compare price per share against book value per share (assets minus liabilities).

8. Trading is not a hobby, its a business. That means understanding and managing your profit and loss. Once this thought pattern is established, it makes the whole process so much easier. Simply ask, "Will this investment / trade / software / subscription make or lose me money?" Once an answer has been established, a clear course of action will present itself.

9. Read widely. Getting a wide-ranging education in personal finance, corporate finance, taxation, economics and investment theories will help. However, finding areas of the world or business in which you can become relatively expert can help in the process of finding good trades.

10. Find a good penny stock service to subscribe to. Many of the suggestions above can now be covered by joining a trade advisory service. These services now aim to pick stocks, offer trading and portfolio management software and educational services too. If things go well, then by investing in the stock market picks, the service can be paid for with profits. Though these services are often not 'cheap' they are generally very valuable and can help to make an investor or trader profitable whilst learning the ropes. This is a great way to learn or experience the stock market for beginners.

11. Know when to Quit. Setting a time to sell your stocks is important because it can change the course of your investments. Capping at 50% profits is already a good margin. Getting greedy and expecting further profits can make stocks wipe out the investments.

(0)

(0)
---