View Systems, Inc. (VSYM) Proprietary Scanning Sys


Post# of 44
Posted On: 07/01/2015 7:32:51 PM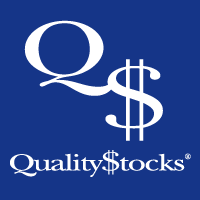 View Systems, Inc. (VSYM) Proprietary Scanning Systems Meeting High Demand for Modern Security Problems

View Systems designs, develops, and markets computer software and hardware associated with surveillance systems capabilities. The View Systems product line-up includes ViewScan Concealed Weapons Detection System which is best described as a walk-through concealed weapons detector leveraging data sensing technology to determine the location, size, and number of concealed weapons on a person or within their belongings. Also, VSYM sells 3D facial recognition and identify management solutions and ViewMaxx Digital Video System, a high-resolution, digital video recording, and monitoring system.
In addition, the company offers training and service programs involving on-site consulting with customer engineers, installation and technical support, training and train the trainer programs supported by extended service agreements. View Systems targets government and law enforcement agencies, private businesses, commercial security professionals and the residential market.
Among several other security systems offered by the company is its School Security Product offering – ViewScan. The system serves as a personnel screening device than can detect guns, knives, and other potential threat objects. The product does not require removal of jewelry or shoes during screening. Easy to operate, ViewScan is capable of scanning over four times faster than conventional airport screening systems. Each unit comes complete with a laptop loaded with View's proprietary software. As a student or visitor passes through the portal, a photograph is taken by the integrated camera system and stored. Weapons and other threat objects are visually located on the computer screen which in turn sounds an alert. The graphical interface displays the detected object's location on the image of the scanned person and facilitates standard and efficient secondary screening.
Customers benefit from the ability to customize Viewscan to align with their unique environment, and the unit can be integrated with card readers and biometrics. Each Viewscan weighs just shy of 65 pounds and all have portability features that make them easy to relocate to any venue where personnel screening is needed. Producing no harmful emissions, the system is 100% safe for pregnant women and people with pacemakers.
The company continues to conduct research to ensure its technologies evolve with the changing security environment. Leading this charge is a senior management team comprised of successful businessmen with decades of business and professional experience in the security industry. View Systems, Inc. was founded in 1989 and is headquartered in Baltimore, Maryland.
For more information, visit www.viewsystems.com
Please see disclaimer on the QualityStocks website:
http://Disclaimer.QualityStocks.com

(0)

(0)
View Systems Inc (VSYM) Stock Research Links



---