PANOSTAJA OYJ APPOINTMENT NEWS – JARI LILJA APPO


Post# of 301235
Posted On: 06/25/2015 3:15:07 AM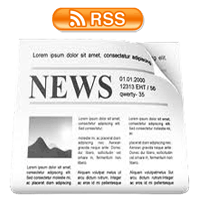 PANOSTAJA OYJ APPOINTMENT NEWS – JARI LILJA APPOINTED THE MANAGING DIRECTOR OF TAKOMA OYJ
Panostaja Oyj Stock Exchange Release 25 June 2015 10:00 am
PANOSTAJA OYJ APPOINTMENT NEWS – JARI LILJA APPOINTED THE MANAGING DIRECTOR OF TAKOMA OYJ
Jari Lilja (b. 1963), B. Eng., has been selected as the Managing Director of Takoma Oyj, which is part of the Panostaja Group. He will start in the position on 3 August 2015. As was announced previously, the current Managing Director, Lasse Mannola, has requested to be released from his position in order to move to a new position outside the Group.
Jari Lilja has extensive experience with managing and developing technology industry companies, and strong expertise in mechanical power transmission. He has previously worked as the Managing Director of Movelift Oy and Logister Oy, for example, and held management positions in the Etteplan Group.
Panostaja Oyj
Juha Sarsama CEO
Further information:
CEO
Juha Sarsama
Panostaja Oyj
+358 40 774 2099
Panostaja is an investment company developing Finnish SMEs in the role of an active majority shareholder. The company aims to be the most sought-after partner for business owners selling their companies as well as for the best managers and investors. Together with its partners, Panostaja increases the Group's shareholder value and creates Finnish success stories. After the Flexim transaction, Panostaja operates in eight business segments, and Panostaja Group employs some 1,300 staff. Panostaja:s shares (PNA1V) are quoted on the Nasdaq Helsinki Stock Exchange. In the 2014 financial period, the Group:s official net sales totaled MEUR 154.8.

(0)

(0)
---