View Systems, Inc. (VSYM) Helping to Meet Growing


Post# of 44
Posted On: 06/19/2015 6:14:32 PM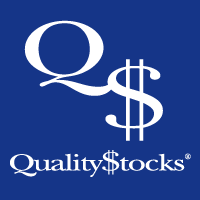 View Systems, Inc. (VSYM) Helping to Meet Growing Global Security Needs with Intelligent Walk-Through Scanning Systems
According to a report from MarketsandMarkets out in late 2014, the global security screening technology market is on track to hit upwards of $9.1 billion by 2020, growing at a CAGR of roughly 9.4 percent, as point of entry demand and the need to security screen at locations like airports, border checkpoints, railways, schools, sports stadiums, high-profile corporate sites, or government and private facilities like correctional institutions, continues to grow. Security threats ranging from the recent biker shootout in Waco, Texas, to drug trafficking on the southern border with Mexico, as well as the continued rise around the world from terrorism, have created an environment where the need for ubiquitous weapon detection screening systems is paramount. This is particularly true when such screening systems, in combination with other security measures, can provide defensive perimeter solutions that stop bad guys carrying threat objects such as knives, guns, and razor blades in their tracks, identifying and documenting the threat before any lives are lost.
Premier global provider of market intelligence and advisory services, International Data Corporation, foresees a similar degree of growth for the global security and vulnerability management (SVM) sector, with a 10.2% CAGR projection through 2018, citing a marked 9.7 percent increase from the roughly $4 billion in revenues generated during 2013, to roughly $4.4 billion last year. One of the more attractive players in this market is the firmly established and highly competent security services firm, View Systems (OTC: VSYM), which also develops both the proprietary hardware and software needed to realize their growing portfolio of threat detection and ISR (intelligence, surveillance and reconnaissance) products, including their flagship walk-through CWD (concealed weapons detection) system, the ViewScan.
ViewScan is a robust and highly advanced gateway, full-body scanning platform that pairs up a high-fidelity, completely passive sensor array, with the PC-based software needed to execute extremely accurate threat object detection, actively discovering and alerting personnel to the presence of weapons like knives and guns, while eliminating false positives and filtering out every day personal items like coins, keys, jewelry, or belt buckles. Moreover, the system is completely safe for medical devices like pacemakers and yet the standard version of the unit weighs just 56 lbs (75 lbs total shipping weight), can be easily moved around for deployment at different entryways and even comes with an optional 4-hour battery backup capability that allows the system to be used almost anywhere. ViewScan can be set up in fifteen minutes using only a Phillips screwdriver, works with off the shelf computing systems and the company even makes a companion detector, the fully automatic and adjustable LAW Handheld Metal Detector, to help further ensure rapid screening throughput, minimal need for pat down inspections, and maximum operator safety.
A simplified yet powerful GUI (graphical user interface) for the company's proprietary ViewScan software bundle allows even inexperienced operators to harness the rapid throughput capabilities this system can deliver. The ViewScan platform is designed to rapidly capture images (including those from optional additional cameras) and other important data, as well as print out such evidence, and the system seamlessly integrates with VSYM's biometric fingerprint reader-enabled Positive ID Verification System as well. ViewScan presents users with an unmistakably simplified visual display indication of not only positive threat detection, but where on a person's body the threat is located. The ViewScan even comes in a variety of formats, including a foldable Ultralite version so compact it can be checked on an airline flight, weighs only 23 lbs (45 lbs total shipping weight), and comes packed in its own SKB Corp. brand, high-quality molded polymer travel case.
The company's Positive ID Verification System was specifically engineered to offer correctional, facilities, courthouses, office complexes, school sites and other secured locations the ability to quickly and accurately screen visitors and employees, and comes complete with an ID scanner and self-adhesive visitor badge with photo printer, in addition to the biometric fingerprint reader. Both of these systems are designed to document and record data, archiving images and logging processing activity information into a database that can be printed out as a daily or monthly report, complete with timestamps and relevant data on the individual, like name and ID or other identifying number(s). Similarly, the company's first response remote video transmission system, Visual First Responder (VFR), a wearable video and infrared system designed to be carried on a belt or helmet and document or relay important video data, is capture-minded and allows users to fully document use, either for training purposes or subsequent legal action. Created to specifically address Law Enforcement, SWAT team, Fire Rescue team or HAZMAT team requirements, the rugged and compact body-worn camera with 5-mile transmitter based VFR platform, is ideal for handling a broad spectrum of roles. The VFR system feeds clear, steady, real-time and optionally encrypted video back to a viewing console, and can easily be mounted on even K-9 units.
The company recently announced that they are seeing continued traction and momentum build up in California, Michigan and Texas for their products, capitalizing on a sophisticated representative and dealer network that has been able to keep successfully landing new clients and installation contracts. ViewScan in particular is finding fast favor among clientele like event security organizers, educational institutions and law enforcement facilities, given the affordability and ease of implementation the system provides. The aggregate security industry is one of the fastest growing segments of the global economy over the last decade and with revenues currently in the neighborhood of $100 billion plus annually, there is considerable room for VSYM to grow on the strength of their revolutionary weapon detection systems and other ISR/SVM offerings.
Learn more about the company by visiting www.viewsystems.com
Please see disclaimer on the QualityStocks website:
http://Disclaimer.QualityStocks.com

(0)

(0)
View Systems Inc (VSYM) Stock Research Links



---