I'm going to give some management tips which will


Post# of 43047
Posted On: 06/09/2015 4:21:24 PM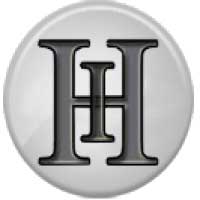 I'm going to give some management tips which will help everyone with their goal of keeping and acquiring shares. I'm completely serious.

Someone very pro-PTOI needs to take the lead on this because it can't be me. Ask investors on this message board to state their PTOI share holdings and ask investors to keep the leader updated whenever any investor buys or sells shares. The leader can keep an accurate count of the total shares controlled by the members of this message board. It works because people will be proud to announce when they purchase additional shares but will feel crappy about ever selling.

Again, I'm completely serious. This technique works and very likely will drive the price of the shares up as well as further solidifying investors' conviction and goal to never sell a share. Don't discount the tip because it came from me, think about the merit of the concept.

(0)

(0)
Plastic2Oil, Inc. (PTOI) Stock Research Links



---
Yes, I understand your penny stock also is the real deal, created with the inventiveness of Edison and destined to be the next Microsoft. Yes, I understand that the delays are also only because your company is making their product and/or technology even more revolutionary.