View Systems, Inc. (VSYM) Continues to Expand Pres


Post# of 44
Posted On: 05/26/2015 5:24:55 PM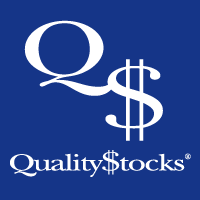 View Systems, Inc. (VSYM) Continues to Expand Presence in Growing Global Security Industry
Established in 1998, View Systems, Inc. serves one of the fastest-growing sectors of the global economy: the security industry. The company manufactures computer software and hardware used for threat detection and surveillance applications, giving it access to an estimated $100 billion per year industry. According to an analysis of global threats to government and businesses, this puts View Systems in a strong strategic position to maintain its presence in the global market for the foreseeable future.
The company's primary product offering, ViewScan, is a proven improvement on traditional Concealed Weapons Detection Systems (CWD). Using a PC-based software display, the system identifies the location and number of threat items, such as knives, guns and razor blades, while ignoring innocuous personal artifacts like coins, keys and belt buckles. By avoiding electro-magnetic fields, radiation, millimeter waves or x-rays, ViewScan provides completely passive security scanning that's safe for use with pacemakers, implants and during pregnancy.
ViewScan is an ideal solution for venues requiring efficient, high-volume screening because it doesn't require the removal of jewelry, shoes or personal effects. In addition, the system's visual interface, which displays the exact location of potentially harmful objects, makes secondary screening quick and easy for security personnel. According to the company's research, the ViewScan system can scan up to 1,200 persons per hour, representing a significant improvement over traditional electromagnetic induction scanners.
The ViewScan system is currently in use in a variety of vital market segments – including correctional facilities, judicial facilities, probation offices and federal facilities – in states around the country. Using a combination of exclusive technology licensing agreements and continued development and refinement of its product lines, View Systems has established itself as a major player in the expanding security industry. In April, the company continued on this trend by filing for a patent on its newly enhanced ViewScan platform.
The company's product line appears to place View Systems in a strong position for continued growth moving forward. With a recorded 5.7 percent of public schools implementing CWDs for enhanced security during the 2011 school year, according to the Institute of Education Sciences, it's clear that View Systems will have ample opportunity for further expansion into a variety of vital market segments. Look for further refinement of its product line and penetration of new industry sectors to set the stage for substantial opportunity for this promising company in the years to come.
For more information, visit www.viewsystems.com
Please see disclaimer on the QualityStocks website:
http://Disclaimer.QualityStocks.com

(0)

(0)
View Systems Inc (VSYM) Stock Research Links



---