MANF Begins its March Towards the Clinic Writte


Post# of 117
Posted On: 05/16/2015 2:47:20 PM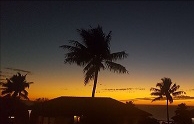 MANF Begins its March Towards the Clinic
Written by Dr. Rubinfeld , renowned expert in the field of drug development, and a co-founder of Amgen.
Throughout my 50+ years in the biopharmaceutical industry, I have seen many programs with great promise, but very few programs that possess the fundamentally groundbreaking scientific potential to modify disease biology inherent in MANF. In the early days of Amgen, I remember EPO was Number 9 on the priority list for product development. I had to lobby extremely hard to get it moved up the ranks to Number 5 (largely due to the concept of using it in an orphan indication, replacement therapy in kidney dialysis patients). Despite the strong science behind EPO, most people in Amgen's leadership wanted to focus on some other perceived near term potential opportunities like interlukins, inteferon, chicken growth hormone, malaria, hybridomas, etc. Without this lobbying, I am not certain we would have seen the Amgen we now know today.
I saw a similar situation with Amarantus in 2012. Towards the end of that year when I first began investing in Amarantus, and initially joined the Company as an advisor, I believed that the vast potential of the MANF program could be harnessed into a major medical breakthrough by expanding the focus of preclinical studies beyond Parkinson's disease, and into a broader area of orphan drugs. In 2013, the Company had its first breakthrough in this area, through some groundbreaking work from the University of Miami's Bascom Palmer Eye Institute. By demonstrating that MANF had tremendous potential to protect rods and cones in degenerative models of retinitis pigmentosa (RP), we had identified an orphan indication for which no competition existed in the market that would allow the Company to conduct some additional proof of concept work to validate prior to moving MANF into the clinic. Shortly thereafter, we generated data supporting the use of MANF in a broad range of ocular conditions, including orphan conditions such as retinal artery occlusion, as well as large indications such as glaucoma. Taken together, MANF's potential to treat vision loss associated with a range of ophthalmological conditions alone makes it a compelling product opportunity worthy of further development.
Cont...
- See more at:
http://www.thechairmansblog.com/amarantus-bio...0K1oh.dpuf
Cheers

(0)

(0)
Amgen Inc. (AMGN) Stock Research Links



---