Sunscreen Mist Seen On Shark Tank


Post# of 285
Posted On: 05/08/2015 8:08:44 PM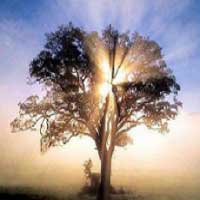 Sunscreen Mist Seen On Shark Tank 5-8-2015
Founded in 2006, Sunscreen Mist has been the world leader of automated patented sunscreen-spray Stations & Booths. Sunscreen Mist spray-on sunscreen machines make protecting one's skin quick, easy, and convenient for all ages.
Company Website:
http://www.sunscreenmist.com/
Spray-on sunscreen machine's are profit centers and guest amenities that send a message of safety and concern to guests. Each spray-on sunscreen machine allows the customer to choose from the Broad Spectrum UVA/UVB SPF 15 & SPF 30 Sunscreens, Tan Enhancer, Cooling Aloe, and Insect Barrier w/SPF 30.
Products:
http://www.sunscreenmist.com/products/
Sunscreen Mist spray-on sunscreen machines can increase revenues for many outdoor businesses.
Blog:
http://www.sunscreenmist.com/category/blog/
Sunscreen Mist and its suppliers have put their extensive experience in the travel, hospitality, skincare and manufacturing industries to manufacture sunscreen spray systems that are:
More From Shark Tank:
http://investorshangout.com/Shark-Tank-87627/
• Profit centers that do not require an attendant
• Customizable, so the exterior fits in a variety of settings
• Easy for buyers to set-up, maintain and promote
• Quick, easy and fun for users of all ages
• Send a message of safety to your customers
• Extremely durable
Sunscreen Mist sunscreen spray booths and sunblock spray stations are revolutionary amenities, corporate experiential marketing tools, and profit centers.
Ideal locations include:
• Hotels, Resorts & Cruise Ships
• Theme Parks & Water Parks
• Country Clubs, Golf Courses & Pools
• Outdoor Events, Concerts & Festivals
• Campgrounds, Summer Camps
• Construction/Labor Sites
• Beach Concessions
• Luxury Residential
• Corporate Events
• Ski Resorts
• Zoo

(0)

(0)
---
DISCLAIMER

I am the Founder/Owner/Admin of Investors Hangout.

Myself nor any admins at InvestorsHangout.com Trade Stocks.
My YouTube videos are for informational purposes only!

ALWAYS do your own research before
buying any stock! Don't buy a stock just
because someone said so!

I am NOT Compensated For My Videos!

I do YouTube videos to help others get a better understanding on how to look at the market.