NSAV announces the closing on the acquisition of


Post# of 606
Posted On: 04/24/2015 3:56:51 PM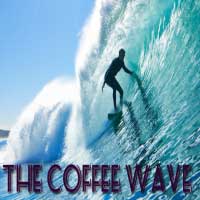 NSAV announces the closing on the acquisition of Pyrotree Software, Inc.
Date : 04/24/2015 @ 2:11PM
Source : InvestorsHub NewsWire
Stock : Net Savings Link, Inc. (PL) (NSAV)
Quote : 0.0003 0.0001 (50.00%) @ 3:20PM
NSAV announces the closing on the acquisition of Pyrotree Software, Inc.
Print
Port Jefferson, NY -- April 24, 2015 -- InvestorsHub NewsWire -- Net Savings Link, Inc. (OTC: Pink: Symbol NSAV) today has announced through its CEO, Steven Baritz, the fully executed share exchange agreement to finalize the terms of the closing of the acquisition that was referenced in our April 2, 2015 public announcement.

Mr. Baritz commented, "We are pleased to formally announce that we have completed the acquisition of Pyrotree Software, Inc . Pyrotree is THE premier software and web development platform that was developed in order to meet the Point of Sale (From Seed to Sell) and bidirectional compliance traceability software demands of the medicinal & recreational cannabis industry". Mr. Baritz continued, "Within the Pyrotree framework, there are also 5 separate, yet integrated divisions that will provide peripheral service resources, including but not limited to Supply chain websites, credit card merchant accounts, transportation and delivery tracking, and accountability systems. We're doing this by implementing an all- encompassing approach to incorporate the Federal and State required compliance and record management needs of all of the participants in the process, ranging from the growers, collectives, product developers, delivery networks, and even including the "brick and mortar" retailers, and further extending to the consumer end user of the various products. It is our stated objective to become established and prepositioned as the industry standard for our web, software, and traceability products in the various States where medicinal and recreational cannabis are legally offered for sale, distribution, and use. "

"Due to the extraordinary, and arguably exponential growth over the past few years, the medicinal & recreational cannabis space is currently expanding at a rate that has significantly exceeded initial expectations, and this continued growth rate has necessitated the development and implementation of tracking and traceability solutions that can provide real time information to all of the service providers throughout the seed to sale process, including the State and Federal regulators", said Baritz.

Baritz further commented, "We're planning on leading the digital revolution in the industry by providing business owners and consumer end users with software that can fill this void and provide business solutions for their individual issues, concerns, and compliance needs. With an estimated year over year annual industry growth projection of 19% to reach projected annual industry sales of approximately 110.2 billion in the next 10 years, we can implement these systems early as one of the first to market, and allow us to cement our place as the industry standard."

One of the essential components of the entire system will be the integration of a proprietary RFID ( Radio Frequency Identification ) tagging system for inventory and asset tracking and control. Mr. Baritz explained, "The RFID tagging will automate the traceability and tracking requirements being mandated by the various State governments, directly into the POS system. RFID will be the industry standard for seed to sale tracking and traceability in the States that have, or will, legalize the medicinal and recreational uses of the cannabis products and derivative products, and we will have an integrated and custom designed RFID system that will quickly emerge as the preeminent and leading RFID system in the industry". Future announcements by NSAV will elaborate on the detailed use.

In discussing the rollout, Baritz commented, "The systems are already in place, and fully functional, and are currently servicing numerous paying clients, which are currently expanding by more than 10 new clients every day, and it is expected that this growth rate itself will also expand significantly above the 10/day mark, quarter over quarter. Accordingly, regular monthly revenue is now being generated, and incremental growth is expected, and features multiple product platforms that all have their own independent revenue models. "

In a sidebar comment to investors, Mr. Baritz commented: "I would like to thank our shareholders for their many months of steadfast patience, support, and confidence, notwithstanding the suppressed share price and high float, while NSAV conducted the exploration and detailed vetting process to ensure that we brought a viable, sustainable, and revenue generating product platform into the company. The Board of Directors of NSAV is confident that NSAV has found such a platform with PyroTree, and we are moving the company in the direction that will meet the long term expectations of our shareholders and investors to create long term growth and stable equity".

About Net Savings Link, Inc.
Net Savings Link, Inc. owns and operates a wholly owned subsidiary, Global Distribution Corporation, a distribution company that markets and distributes products in varying industries including the supplement, wellness and natural remedies markets. People interested in learning more about Global Distribution should check back with the company at its website, ww.Globaldistributioncorp.net

DISCLAIMER: This Press Release may contain certain forward-looking statements within the meaning of the Private Securities Litigation Reform Act of 1995. The Company has tried, whenever possible, to identify these forward-looking statements using words such as "anticipates," "believes," "estimates," "expects," "plans," "intends," "potential" and similar expressions. These statements reflect the Company's current beliefs and are based upon information currently available to it. Accordingly, such forward-looking statements involve known and unknown risks, uncertainties and other factors which could cause the Company's actual results, performance or achievements to differ materially from those expressed in or implied by such statements. The Company undertakes no obligation to update or advise in the event of any change, addition or alteration to the information contained in this Press Release including such forward-looking statements.

Contact:

David Pecoraro,
Vice President of Operations
Email: DavidPecoraro@rocketmail.com
Tel : 814-418-6648


Net Savings Link, Inc. (PL) (USOTC:NSAV)
Historical Stock Chart
1 Year : From Apr 2014 to Apr 2015
Click Here for more Net Savings Link, Inc. (PL) Charts.
Net Savings Link, Inc. (PL) (USOTC:NSAV)
Intraday Stock Chart
Today : Friday 24 April 2015
Click Here for more Net Savings Link, Inc. (PL) Charts.

(0)

(0)
---