Hi All, Please take the time to welcome our f


Post# of 606
Posted On: 04/02/2015 7:00:40 PM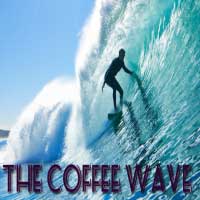 Hi All,
Please take the time to welcome our friends in Latino America and a new crowd of investor to IHUB>
NSAV is their feature stock on their website and I welcome them aboard the Net Savings.
I do look forward to all the news that is coming and we are crossing our Ts and dotting our Is.
Steven Baritz is working late into the night to finish a news release now that the market is closed for the week.
We are building a real company here not something here today and gone tomorrow.
We will not comprise the integrity of this wonderful new companies future with the best long term investors in the pennies. We will make sure that everything is done step by step and is approved by our lawyer Conrad Lysiak and our Audit firm Malone and Bailey.
We all know the problems with fixing something done wrong and we are still working on the DTC Procedural problems. This has been a process that should never have occurred if the steps were done correct when the company did the changes in 2013. It wqa then just a matter of a form and a fee.
Now it is something that I never ever wanted to have to do and even more tedious then dealing with FINRA and the SEC. At the very least, Finra and the SEC have a clear cut path. The DTC is file and wait and then file and wait. We hope soon to have this ;last form we have done to be the last form to cure this CEDE procedural Error.
Below is the link to the new Spanish website and please frequent this site if you speak Spanish or like to learn.
Have a great Easter with your families if you celebrate Easter and we look forward to finalizing everything to place it on the 10q this month.
Dave
VP of Operations.
Planeta OTC - Acciones a centavo | ¿Es NSAV una bomba de relojería a punto de estallar?
image
Planeta OTC - Acciones a centavo | ¿Es NSAV una bomba...
Tal como se comentaba en la anterior entrada, se están presenciando subidas espectaculares en todas aquellas acciones relacionadas con la marihuana. No
View on planetaotc.com
Preview by Yahoo
David Pecoraro
Customer & Shareholder Relations Manager
Global distribution Inc.
OTC: NSAV
814-418-6648
davidpecoraro@rocketmail.com
david@nutrahorizon.net david@globaldistributionincorp.net
http://www.netsavingslink.com/
https://www.facebook.com/pages/Net-Savings-Li...6550714739

(0)

(0)
---