EVINE Live $EVLV Reports Q4 Results


Post# of 9
Posted On: 03/16/2015 4:19:27 PM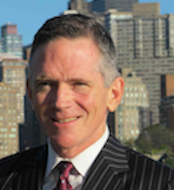 EVINE Live $EVLV Reports Q4 Results & Hosts Call March 18 @ 11:00AM ET
Feb 19, 2015 - EVINE Live Inc. (NASDAQ: EVLV), a digital commerce company (evine.com), today announced that it will release its Q4 2014 results before the market opens on Wednesday, March 18th and host a conference call/webcast at 11:00 a.m. ET that day.
WEBCAST/WEB REPLAY:
Click Here
TELEPHONE: (866) 515-2909, PASSCODE: 4458-0460
About EVINE Live Inc.
EVINE Live is a digital commerce company that offers customers multiple ways to shop and interact via TV, online and on mobile devices in the merchandise categories of Home, Beauty, Health & Fitness, Fashion & Accessories, Jewelry & Watches and Consumer Electronics. Under the leadership of Mark Bozek, who took over as CEO in June 2014, the company has begun its repositioning to a true digital commerce company. EVINE Live has access to 87 million cable and satellite television homes and is also available nationwide via live streaming at www.evine.com. Effective November 2014, the Company's name changed to EVINE Live Inc. and its NASDAQ trading symbol changed to EVLV from VVTV. Previously, the Company's corporate name was ValueVision Media, Inc. and it operated as ShopHQ.

(0)

(0)
---
Posts that I make on Investors Hangout reflect my own personal thinking and opinion and are neither endorsed nor approved by the subject companies, many of which may be clients or client prospects of our our NY-based investor relations consulting firm.
David Collins, Managing Director
Catalyst Global Investor Relations
www.catalyst-ir.com
dcc@catatalyst-ir.com
212 924 9800