$AXXE And Tapout. http://tapoutmusclerecovery.c


Post# of 490
Posted On: 02/26/2015 6:51:16 PM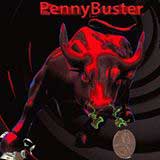 $AXXE And Tapout.
http://tapoutmusclerecovery.com/
TapouT Muscle Recovery is a revolutionary approach to intense training and rapid pain relief. Our line of All-Natural products, allow you to train harder, get stronger, and recover faster. Originally developed with fighters in mind; TapouT Muscle Recovery debuted on the "Ultimate Fighter" TV program in 2011 and instantly gained popularity with the contestants…... the word quickly spread to athletes in every sport.
Our Topical Formula is a patent protected blend of 7 essential oils, with absolutely no chemical bonding agents. TapouT Muscle Recovery allows you to train harder and recover faster without the dangers of traditional painkillers, such as Advil and Tylenol (NSAIDS). These chemically thin your blood to relieve the pressure that causes most aches and pains.
Instead of thinning your blood to relieve this pressure; our topical formula is a natural anti-inflammatory and mild anesthetic which not only provides a cooling sensation that instantly numbs the pain, but the real magic is how our formula uses powerful all-natural plant based medical ingredients to open up your capillaries (blood vessels); relieving the pressure and eliminating pain.
Disclaimer:
http://tinyurl.com/k9jcps5

(0)

(0)
---