Resort Savers, Inc. (RSSV) Prepares to Capitalize


Post# of 17
Posted On: 02/20/2015 7:15:33 PM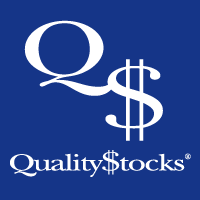 Resort Savers, Inc. (RSSV) Prepares to Capitalize on New Chinese Mandates for Environmental Reform
The Chinese government, led by President Xi Jinping, has made tackling pollution a priority as the world's largest population continues to experience dramatic economic growth. Resort Savers, Inc. (OTCQB: RSSV), through its $2 million investment in Worx America, Inc., is preparing to capitalize on increased environmental awareness throughout China. Through its recently announced investment, Resort Savers acquired exclusive China rights for Worx America's proprietary environmental engineering technologies. The move strategically positions the company to capitalize on the expansion of the environmental cleanup and protection sector, which China's cabinet expects to grow by 15 percent annually under the newly mandated plan.
Pollution has become one of the main causes of social unrest throughout Mainland China. Through its investment in Worx America, Resort Savers has exclusive rights to a diversified technology platform designed to increase efficiency while limiting the environmental impact from waste sludge and other oil recovery byproducts. As the demand for increased refining capacity throughout China continues to drive expansion, mandates from the Chinese government should place Resort Savers' access to environmentally friendly technologies into increasingly high demand.
According to reports from the U.S. Energy Information Administration, Chinese oil production has been on a steady increase since 1980, but oil consumption has been trending upwards for the greater part of the last decade. As of 2014, oil consumption outpaced production by more than 2:1 throughout China, which indicates continued growth for the processing and refinery market is likely. With China's oil refining industry under strict, government-mandated environmental pressures, Resort Savers has the technologies and partnerships needed to help the industry meet lofty exportation goals in the years to come.
With the environmental cleanup and protection sector still in its infancy, Resort Savers has placed itself in a strong strategic position to capitalize on the industry's mandated growth. The company expects enormous investment opportunities in the coming years as it firmly positions itself at the forefront of the potentially massive industrial sector.
For more information, visit www.resortsaversinc.com and www.worxamerica.com
Please see disclaimer on the QualityStocks website:
http://Disclaimer.QualityStocks.com

(0)

(0)
Resort Savers Inc (RSSV) Stock Research Links



---