FNMA News $FNMA Fannie And


Post# of 1559
Posted On: 02/13/2015 10:41:38 PM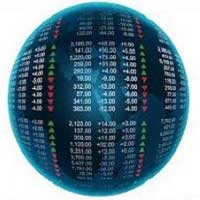 FNMA News $FNMA
Fannie And Freddie: Congress Established Rules In 2008
David Sims - at Seeking Alpha - Wed Feb 11, 4:37PM CST
IHUB Most Posted And Most Read Stocks Do Not Perform Well
Anthony Cataldo - at Seeking Alpha - Wed Feb 11, 8:43AM CST
PPHM: 1.28 (+0.03)
Consumers' Positive Financial Attitudes a Good Sign for Housing
PR Newswire - Mon Feb 09, 8:00AM CST
Consumer optimism toward the housing market gained some momentum last month following a dip in December, likely getting a boost from their increasingly positive financial outlook, according to results from Fannie Mae's January 2015 National Housing Survey(TM). The share of respondents who said their household income is significantly higher than it was 12 months ago rose 4 percentage points to 29 percent, and the share expecting their personal financial situation to improve over the next year increased to 48 percent - both all-time survey highs. After dropping in December, the share who said it is a good time to buy a home increased 3 percentage points to 67 percent, and the share saying they would buy rather than rent if they were to move jumped 5 percentage points to 66 percent, marking the first increase since September 2014.
Will Fannie Mae and Freddie Mac's Low Down Payment Loans Cause Another Housing Collapse?
Matthew Frankel, The Motley Fool - Motley Fool - Sun Feb 08, 8:03AM CST
Fannie Mae and Freddie Mac both recently introduced programs to clearly define their lending standards and give homebuyers loans with as little as 3% down. This has prompted criticism from many people as to the safety and responsibility of this...
Farmer Mac: Super Profitable But Cheap Due To GSE Aversion
Simple Insights - at Seeking Alpha - Fri Feb 06, 4:00AM CST
AGM: 32.35 (+0.42)
3 Dividend Aristocrats to Buy in February
Matthew Frankel, The Motley Fool - Motley Fool - Wed Feb 04, 3:06PM CST
The Dividend Aristocrats -- those stocks that have increased their dividends for at least 25 consecutive years -- are well known as some of the best long-term investments you can make. And while most of the companies on this list are indeed solid...
WFM: 56.15 (-0.15), KR: 72.86 (+0.41), WMT: 85.81 (-0.08), LOW: 72.05 (-0.14), PG: 85.90 (-0.13)
Fannie And Freddie: Legal Battle Rages On As Shareholders Seek Answers
David Sims - at Seeking Alpha - Wed Feb 04, 2:37PM CST
Buying This Stock Is Like Purchasing a Lottery Ticket
Motley Fool Staff - Motley Fool - Wed Feb 04, 9:04AM CST
Source: Flickr user Mark Ou. We at the Fool believe that investing shouldn't be too much of a gamble. With a little discipline and some informed decisions, it should be possible to build a portfolio of solid stocks that produce good returns and...
CLF: 7.00 (+0.35)
Fannie, Freddie Shares Fall as Iowa Court Throws Out Suit Against U.S.
at The Street - Tue Feb 03, 11:30AM CST
Shares of Fannie Mae and Freddie Mac fell Tuesday after an Iowa court threw out a shareholder lawsuit against the U.S.
WRB: 50.27 (+0.08)
Will the 2008 Financial Crisis Investigation Cost Moody's (MCO) Billions? - Stocks in the News
Zacks Research Staff - Zacks Investment Research - Mon Feb 02, 7:07PM CST
Justice at last? US Department of Justice investigates Moody's, sending shares of the company lower in Monday trading.
MCO: 98.22 (+0.01)
FHFA's Proposed Rules for Non-Banks: Will They Be Effective? - Analyst Blog
Zacks Equity Research - Zacks Investment Research - Mon Feb 02, 11:38AM CST
On Friday, the Federal Housing Finance Agency (FHFA), regulator of Federal National Mortgage Association (FNMA) and Federal Home Loan Mortgage Corporation (FMCC), proposed new minimum financial eligibility rules for non-bank mortgage sellers who originate and service mortgages for the two government-owned enterprises.
OCN: 9.10 (+0.09), NSM: 28.49 (+0.49), BAC: 16.61 (-0.06), WFC: 55.33 (+0.47)
Berkowitz added to Frannie holdings
Seeking Alpha - at Seeking Alpha - Mon Feb 02, 7:18AM CST
3 Things You Need to Know About Mortgages
Matthew Frankel, The Motley Fool - Motley Fool - Sat Jan 31, 8:06AM CST
If you're planning to buy a new house or refinance your current loan anytime in the near future, you'll most likely have to go through the mortgage application process. Before you do, here are three things you may not know that could help the...
Fannie Mae Releases December 2014 Monthly Summary
PR Newswire - Fri Jan 30, 3:01PM CST
Fannie Mae's (OTC Bulletin Board: FNMA) December 2014 Monthly Summary is now available. The monthly summary report contains information about Fannie Mae's monthly and year-to-date activities for our gross mortgage portfolio, mortgage-backed securities and other guarantees, interest rate risk measures, serious delinquency rates, and loan modifications.
Earnings Forecast Buzz for Fannie Mae, Apple, Yahoo, Alibaba, Gilead Sciences, and Bank of America
PR Newswire - Thu Jan 29, 7:45AM CST
EarningForecast.com has issued earnings forecast research with special focus on financial performance of the following stocks: Fannie Mae (OTCBB:FNMA), Apple (NASDAQ:AAPL), Yahoo! (NASDAQ:YHOO), Alibaba (NYSE:BABA), Gilead Sciences (NASDAQ:GILD), and Bank of America (NYSE:BAC).
YHOO: 44.42 (+0.50), GILD: 101.90 (+1.10), BAC: 16.61 (-0.06), AAPL: 127.08 (+0.62), BABA: 89.05 (+1.95)
How Risky Is Annaly Capital Management, Inc. Really?
Dave Koppenheffer, The Motley Fool - Motley Fool - Thu Jan 29, 6:02AM CST
If you are looking for a safe dividend stock, you shouldn't even think about investing in Annaly Capital Management or American Capital Agency , right? At least that seems to be the conventional wisdom: Mortgage REITs and their high yields are...
NLY: 10.69 (+0.03), AGNC: 21.95 (+0.21)
Fannie Mae: The Audacity Of Growth
Fairlight Capital - at Seeking Alpha - Thu Jan 29, 4:38AM CST
Fannie and Freddie Shares Rally After Judge Rules Against U.S.
at The Street - Wed Jan 28, 3:40PM CST
Fannie Mae and Freddie Mac shares were rallying Wednesday after a judge ruled against the U.S. government in a widely followed lawsuit brought by Fairholme Capital Management.
Fannie And Freddie: Congressional Republicans Are Signaling Compromise On GSE Reform
David Sims - at Seeking Alpha - Wed Jan 28, 3:23PM CST
AAL: 48.39 (+0.51)
Big Banks Back Away from Mortgages; Nonbank Lenders Pick up Slack
at The Street - Mon Jan 26, 11:30AM CST
Big banks including Bank of America, JPMorgan Chase and Wells Fargo are ceding mortgage market share allowing nonbank lenders such as Freedom Mortgage and Quicken Loans to move in.
JPM: 59.67 (+0.10), OCN: 9.10 (+0.09), WFC: 55.33 (+0.47), BAC: 16.61 (-0.06)

(0)

(0)
---