United States : Jobless Claims Prior Consensus


Post# of 60
Posted On: 04/05/2012 9:07:33 AM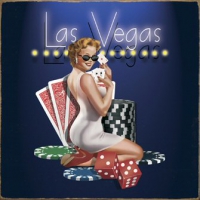 United States : Jobless Claims

Prior Consensus Consensus Range Actual
New Claims - Level 359 K 360 K 347 K to 455 K 357 K
4-week Moving Average - Level 365.00 K 361.75 K
New Claims - Change -5 K -6 K

Layoffs continue to decrease in what is a strong signal of underlying payroll growth and a signal that the unemployment rate is continuing to come down. Initial jobless claims total 357,000 in the March 31 week, down 6,000 vs a revised 363,000 in the prior week. The four-week average is down a sizable 4,250 to 361,750. The latest week's level and the level for the four-week average are both recovery lows.

The level of continuing claims, at 3.338 million, down 16,000 in data for the March 24 week, is also at a recovery low as is the four-week average of 3.367 million which is down 25,000 in the week. The unemployment rate for insured workers is unchanged in the week at 2.6 percent which is also a recovery low.

There are no special factors in the data which, again, clearly point to improvement in the jobs market. Today's results should help bolster confidence for strong results in Friday's jobs report and should help limit pressure this morning from new concerns in Europe.

(0)

(0)
---