NYXO Gonna move here, news from Feb 9th: Nyxio


Post# of 83
Posted On: 02/11/2015 6:43:54 AM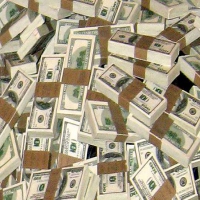 NYXO Gonna move here, news from Feb 9th:
Nyxio Places a Strong Foothold in Mobile Apps
PORTLAND, OR, Feb 09, 2015 (Marketwired via COMTEX) -- Nyxio Technologies Corporation (OTC PINK: NYXO) ("Nyxio" or the "Company&quot

, developer and manufacturer of cutting edge Smart TVs, consumer electronics, innovative consumer electronic software and mobile apps, announces today that it has added the final piece to an ever-expanding mobile app arsenal offered to celebrity influencers. The company is well on its way to becoming a global entertainment powerhouse, and has rapidly claimed its rightful place among other industry leaders. The acquisition of 212 Decibel brought the exciting music gaming platform "Play Gig-it" and the innovative app "Rock This" into Nyxio's fold. This complemented the company's software development focus and strategies, and gave Nyxio what it needed to swiftly move forward with its plans. Subsequently, the company made an executive decision to enhance its business model by jumping headfirst into the lucrative world of mobile apps. Nyxio took its next step by capitalizing on the acquisition, and announced that it had partnered with TopFan, the world's largest sports and entertainment mobile app company. Nyxio now boasts access to 279 influencers and counting, and a whopping 750 million users.
"Coming from a marketing standpoint, this is a more than substantial place for the company to be, especially in regard to how advertisers can reach celebrities and influence the general masses by associating themselves with a product," states Nyxio Director of Marketing Lorien Sekora. "As a company, we now have the ability to market to advertisers on an unusually broad scale. Our model is more cost effective than the current norm, offering the opportunity to reach hundreds of celebrity influencers. Just imagine reaching 750 million people through one vehicle. The advertising possibilities are astounding."
The announcement that Nyxio has added the final piece begs the question as to whether or not the company has further expanded its horizons, garnered a new partnership, or come up with something else wildly imaginative. The only thing left on the table is the question of how Nyxio is going to monetize these assets, and whether their decisions equate to revenue. With that said, Nyxio also announces today their plan for this week's shareholder and investor conference call to address this exact matter. "These are very exciting times at Nyxio, and I'm extremely proud of our team. We have been relentlessly strategizing about our next moves, and monetization of our apps has become a high priority. Bringing revenue to the influencers associated with our company has become a primary focal point as we look at the future of our app business," states Nyxio CEO Giorgio Johnson. "As we stand on the threshold of enormous success, foremost in our mind is that next step and its importance to our shareholders. In the upcoming conference call we will offer insight into one of the most powerful moves the company has made in its history. I couldn't be more excited. The future holds enormous possibilities, you'd have to be blind not to see it."

(0)

(0)
---