Resort Savers Inc. (RSSV) Signs $2M Investment Agr


Post# of 13
Posted On: 02/05/2015 6:58:43 PM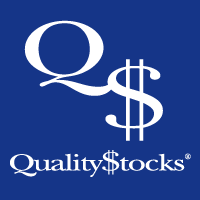 Resort Savers Inc. (RSSV) Signs $2M Investment Agreement to Acquire 20% of Worx America and All China Rights

Resort Savers today announced that it has closed a $2M investment for 20% of Worx America, Inc. The company is now well positioned to capitalize on China's government mandated petroleum industry clean-up campaign to tackle the worsening pollution problem. As terms of the agreement, RSSV retains exclusive China rights for Worx America's proprietary environmental engineering technologies, including those that are in development right now.
According to the press release, this pre-IPO investment is the largest round of investment funding received by Worx America to date. The funds will be used to continue its growth and commercial development of new technologies. China's dramatic economic growth has created massive environmental problems. The petroleum refining industry is under pressure to increase refining capacity expansion but at the same time the Chinese Government has mandated these same industries to reduce their environmental impact of face closure or consolidation.
Tackling pollution has been a priority of the new administration under Xi Jinping, the President of China, especially as pollution has become a major concern among Chinese citizens and is one of the main causes of social unrest. The Worx America investment provides RSSV shareholders with both an investment opportunity in Worx's worldwide operations and the exclusive China marketing opportunity for the much in demand mandated technologies.
In a statement by the State Council, China's cabinet said that under the new mandated plan, the environmental cleanup and protection sector will grow by 15% on average annually, creating an enormous investment opportunities for RSSV, which is seeking to be at the forefront of this industry.
For more information, visit www.resortsaversinc.com and www.worxamerica.com
Please see disclaimer on the QualityStocks website:
http://Disclaimer.QualityStocks.com

(0)

(0)
Resort Savers Inc (RSSV) Stock Research Links



---