IA "Non-Event" Jan. 30th That Could Quickly Spell


Post# of 141
Posted On: 02/04/2015 10:51:51 AM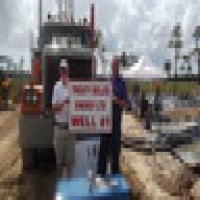 IA "Non-Event" Jan. 30th That Could Quickly Spell Bad News For Kandi Technologies Short Sellers. [View instapost]
Serrco- Since you asked; Yes I can "explain to everyone" about my discussion with Kewa Luo about you and "your" supposed self written articles.
We discussed several things.
Aside from what I already said about the disbelief that both Company SEC counsel and I have about "your" two articles written and researched by the same person, we went on to discuss:
She mentioned how pleased she and Mr. Hu were that investors could see through and reject your desperate attempt to confuse with ignorant accusations against the JV and Mr. Hu while totally ignoring that fact that Geely and its CEO Li Shufu is a 50% partner. This confirmed by the strong stock performance after each each article.
I agreed and reminded her what the real goal of "attack articles" were and that is to try to create selling from less knowledgeable investors or bring in new hot money short sellers so the author and friends could use the drop to try to cover their shorts.
I reminded her that the reason we have seen such a recent pick-up in these articles is based on all of the now obvious Government support of KNDI. Short sellers now realize that they miscalculated how an obscure "go-cart" manufacturer could so quickly jump to its public uncontested #1 position in China EVs and enamor the highest level of Government Officials in CHINA to not only support KNDI's business models, but also endorse it to local Governments along with all its 1.3 billion people. For you to try to convince intelligent investors that Hu and Shufu are running a scam against their own National Government, a Government that has been know to execute fraudulent CEO's is farcical to say the least.
I further told her that no matter what these attack writers try to say in their articles, they made an early speculative bet against the company and they now know full well that were wrong. Of all Countries, YOU DON't BET AGAINST THE WILL AND SUPPORT OF THE PRC GOVERNMENT.
I told her there is an old adage in the market; "You make a stock look weaker if you want to Buy and stronger if you want to sell". Something Jim Cramer revealed in a TV interview titled;
"Jim Cramer reveals dirty tricks short sellers use to manipulate stock prices down"
http://bit.ly/1nMb9U1
We also discussed how surprising it was that a third year law student could find the time to spend 20 hours a day monitoring, contributing and insistently commenting with the same debunked unfounded allegations on any Social Media Venue accessible and still manage to maintain you studies.
I told her since your ranting has become so humorous that as long as you were not being disrespectful, I was leaving your comments up on this blog to show investors how silly you have become. But I also reminded her that "desperate people take desperate measures" when they are trapped.
I also told her that for your sake, I hoped, if you managed to make it into legal practice that you not choose any business related specialty because all of your articles and rants will remain on the Internet forever. Any big ticket prospective client will easily find what you have been recently wasting your time on 20 hours a day and the very poor arguments you have made trying to defend your position. This will particularly be exacerbated in a few years when KNDI will be a Wall Street darling with $10+ billion market cap company.
Judgement is EVERYTHING in the selection process for a lawyer and at least with KNDI shareholders, already you have been "weighed measured and found lacking"
BTW, I am not a lawyer, but even I know that a good lawyer NEVER asks a "witness" an open ended question in public unless he knows what that witness is going to say. If what I am saying here offends you, you have only yourself to blame for asking me:
Quote:

---

"Please, Arthur, can you explain to everyone the context of the conversation between you and Kandi IR, Kewa Luo?"

---

(0)

(0)
Kandi Technologies Group Inc (KNDI) Stock Research Links



---